California unveils smartphone tool to trace virus cases
SACRAMENTO, Calif. - Governor Gavin Newsom announced a new tool for smartphones to slow the spread of COVID-19. 
The program, called CA Notify, allows Californians to opt-in to receive notifications informing them if they've been exposed to someone who has tested positive for the coronavirus. Participation in the exposure notification system is voluntary, buy Newsom said the more people who join, the better the system works.  
"It's 100% private, 100% secure, and 100% voluntary," Newsom said. 
Newsom stressed that every person who chooses to opt in for notifications will have their privacy protected. The tool was developed in partnership with Google and Apple and piloted with the help of the University of California, San Diego and the University of California, San Francisco. Newsom said a user's location is never tracked and their name and contact information won't be collected.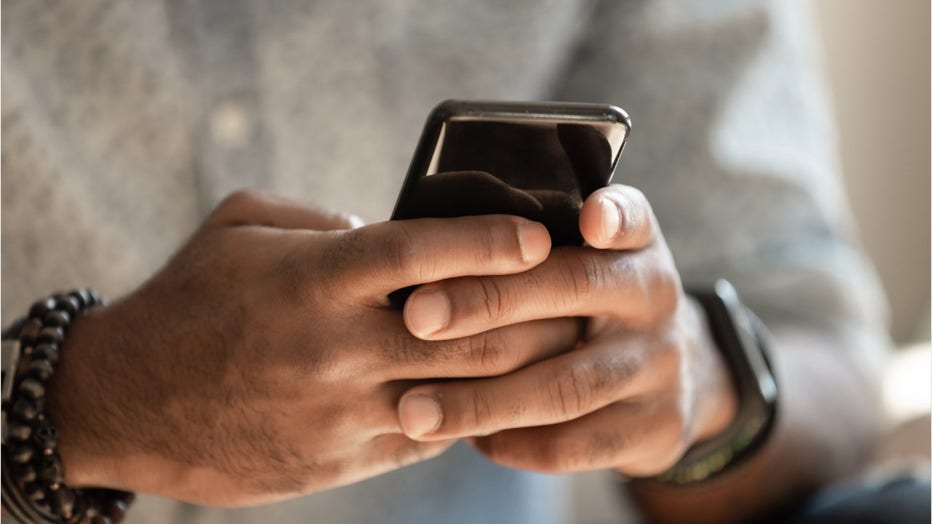 California is rolling out a voluntary smartphone tool to alert people if they spent time near someone who tests positive for the coronavirus, Gov. Gavin Newsom announced Dec. 7, 2020. File photo.
CA Notify uses Bluetooth technology to generate a random set of numbers called "anonymous keys" that change every few minutes to keep a person's identity safe. If you're in close contact with someone for 15 minutes and both you've both chosen to receive exposure notifications, the smartphones will exchange those keys. Any phones that have exchanged keys in the last 14 days will receive a notification if they've been exposed to someone who has self-reported their positive covid-19 test to CA Notify. A person with a positive test will be given a code by the CA Dept. of Public Health that they can input into CA Notify consenting that they would like to anonymously notify people they've been in contact with.
If you receive a notification from CA Notify that you've been exposed, you will be given information and resources from the CA Dept. of Public Health regarding quarantine and testing.
Starting Thursday, December 10, Californians can enable "exposure notifications" in their iPhone settings or on Android phones by downloading the CA Notify app from the Google Play Store. Californians may start receiving availability alerts from their phones on Thursday, December 10.
Katherine Kim, Associate Professor at UC Davis in the Betty Irene Moore School of Nursing and School of Medicine, said CA Notify is an expansion of a pilot program that started in September at UC San Diego and UC San Francisco. It expanded to include five other UC campuses in mid-November. Kim said approximately 300,000 people signed for the notifications and roughly 70 positive notifications have been sent out.
"We feel really excited and happy that we were able to contribute to learning how the system works and finding the best ways to communicate to our communities," Kim said.
Kim noted that the system is as effective as the number of people who sign up.
"The more people who enable this, the better the system will perform," she said.
For more information, visit CaNotify.ca.gov and Covid19.ca.gov