Car teeters on cliff in Santa Cruz County, 3 occupants rescued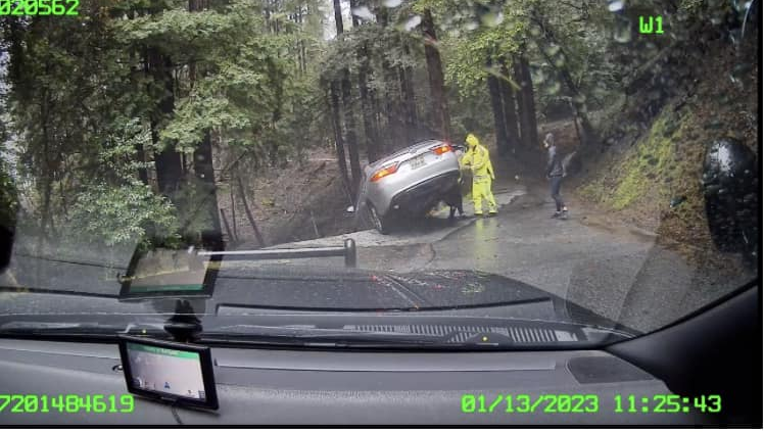 article
SAN FRANCISCO - Three occupants of a car teetering over a cliff in Santa Cruz County on Friday were rescued by California Highway Patrol, officials say. 
CHP said a highway patrol officer arrived to the scene on Old Mill Road, west of Highway 17 near Los Gatos. The officer was responding to the call of a car hanging over a ditch. What he arrived to ended up being much worse. 
Authorities said upon the officer's arrival, three occupants were still inside and were scared for their lives. CHP said in their post on social media that the officer was able to give them clear instructions on how to exit the vehicle. 
The three occupants made it out of a precarious situation unharmed.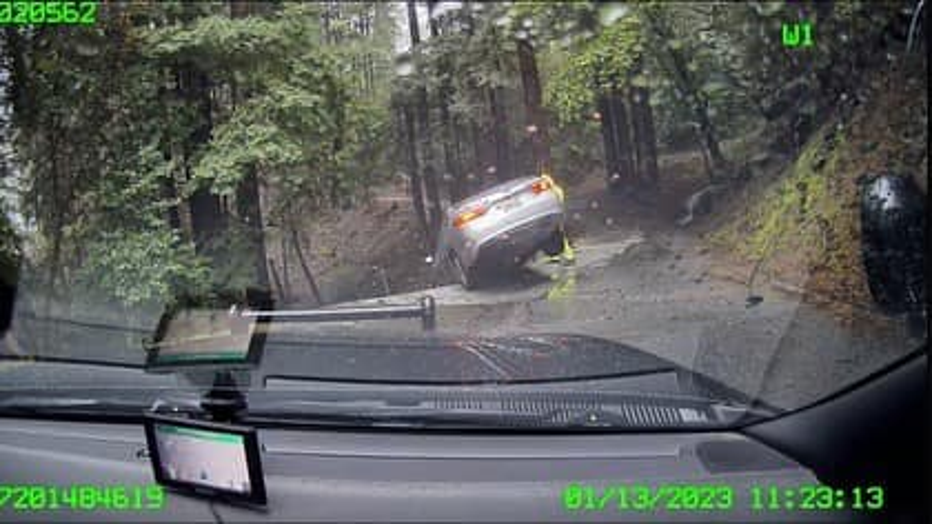 A car teetering over a cliff. (Photo courtesy CHP Santa Cruz)