County supervisors vote to halt South Bay jail's construction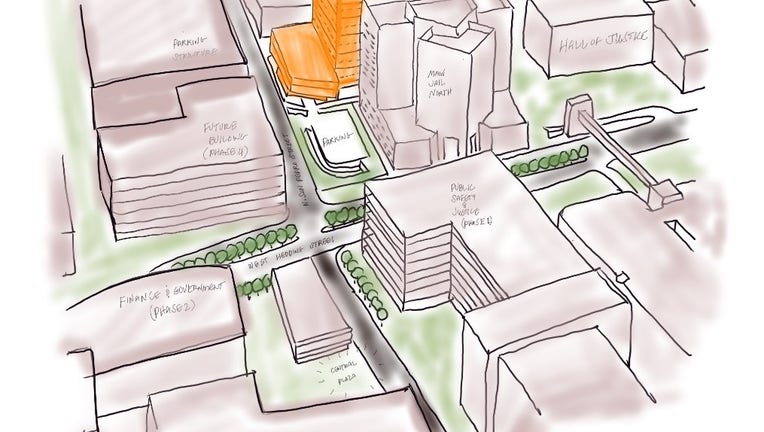 SAN JOSE, Calif. - Santa Clara County Board of Supervisors unanimously voted Tuesday to halt the construction of a jail that was for years said to be too far along to stop. They will instead opt to explore a mental health facility. 
Main Jail South was demolished over the summer and was the proposed site of the New Main Jail Project located at 885 North San Pedro Street in San Jose. 
The six-story building would have had the capacity to house up to an estimated 535 inmates.
The Board initially voted on this item back in October. The latest developments come as there are overwhelming community calls for a "Care First, Jails Last" approach.
Social justice advocates, like Silicon Valley De-Bug, are pushing for a path to explore alternatives to incarceration. 
Jose Valle, who works with the advocacy group says Tuesday's vote is a "real win" for the community as supervisors come into a collective realization that building a new jail is not a solution to all the harm done in the community. 
The primary focus of the Board while deliberating on stopping the building of a jail was to explore non-carceral responses to those with mental health needs.
In 2017, three correctional officers were sentenced to 15 years to life in the 2015 Main Jail beating death of mentally-ill inmate Michael Tyree. 
Multiple inmates said as the beating happened, they could hear Tyree screaming, "I'm sorry. I'm sorry. Stop," the district attorney's office said. 
"Having mental health support for people like Michael, instead of a jail, will change lives. It could have saved Michael," Michael's sister Shannon Tyree, said in response to the Board vote. 
The families of the incarcerated, along with community organizers, and advocates say they look forward to charting out a 'Care First, Jail Last' path forward with Santa Clara County officials.