Cupertino official faces calls to quit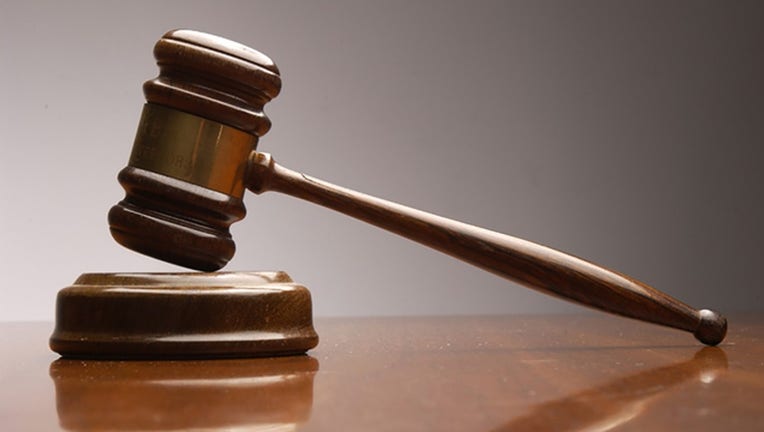 article
CUPERTINO, Calif. -  A Cupertino official who repeatedly berated city employees and harassed residents may soon be booted from a powerful commission.   
The city council will consider removing Cupertino planning commissioner R "Ray" Wang at its Tuesday meeting. Councilmember J.R. Fruen, who was elected recently, called for Wang's removal last month after a slew of residents expressed frustration about Wang's conduct and professionalism. Wang was appointed to the commission in 2019 and is set to serve until 2025.   
Fruen said the commissioner should be ousted for creating a toxic culture that has driven many city employees away. Cupertino is also confronting fallout from a scathing civil grand jury report that accused elected officials of belittling city workers.   
Fruen called Wang's conduct "irremediable." He told San Jose Spotlight he's concerned Wang will retaliate against him for calling for his ouster.   
"This is a historical wrong that the council, frankly, needs to have the moral courage to correct," Fruen told San Jose Spotlight. "[Wang] seemingly cannot take public criticism. It is a fundamental precept of democracy that people in the public should be able to voice their opinions without being threatened by people who represent the apparatus of the state."   
Wang said the efforts to remove him are nothing more than a political ploy.   
"Rather than participating in critical policy debates about the future and betterment of our community, this select group of residents and council person you've talked to have desperately resorted to covering their political opposition to me with trumped-up, buzzword personal attacks," Wang told San Jose Spotlight, referring to Fruen and the group of residents pushing for his removal. "They do not represent the majority of residents and their views."   
SEE ALSO: Haney introduces bill to create 'pension fund' for retired MMA fighters
Wang has long been a controversial figure in Cupertino. Since joining the planning commission nearly three years ago, he's faced numerous scandals.   
In 2019, Wang took to Nextdoor to encourage people to contact a housing advocate's employer to get them "reprimanded" after the advocate tweeted about Wang's unprofessionalism. Wang also called local organizers "fascists" for advocating for a mixed-income housing project that would bring more than 1,000 affordable apartments to Cupertino in another post.   
Wang, while serving as the planning commission chair, also threatened to sue a resident over social media posts he claimed defamed his character.   
Wang also faced a sexual harassment lawsuit in Redwood City in 2003 for allegedly sending sexually explicit images to a former councilmember's business email after they had a disagreement. Wang ultimately settled the lawsuit but denied all sexual harassment allegations.   
As a Cupertino planning commissioner, Wang has verbally attacked city officials and consultants at public meetings. In a 2021 meeting, Wang lashed out at a senior planning official after they presented two development projects that the commission couldn't reject because of state law, Fruen said. Wang also wrote a letter to the city manager calling an assistant city manager "combative" and "dismissive" in February 2021. San Jose Spotlight obtained and reviewed the letter.   
Wang in May lambasted a city official and consultant about the city's housing plan for future development, a state requirement. Wang said at a meeting last September that Cupertino has no homelessness, calling it a "manufactured" crisis. Cupertino has at least 100 unhoused residents, according to county data.   
Connie Cunningham, a Cupertino housing commissioner, emailed the city council in June demanding Wang's removal to no avail. Cunningham said she's speaking out as a resident.   
"For him to be constantly berating city staff and consultants, it makes it clear to city staff that they are not valued," Cunningham told San Jose Spotlight. "We've got good, seasoned and wonderful staff who have left. It's really a toxic work environment."   
Neil Park-McClintick, president of a progressive coalition of residents known as Cupertino for All, said the group has tried to oust Wang for the last four years.   
"This isn't something that has suddenly come up, we've been calling for this even when we didn't have a voice and when nobody on council wanted to listen," Park-McClintick told San Jose Spotlight. "He's caused a lot of damage to the reputation of the city."   
But resident Peggy Griffin said Wang's removal is a politically-motivated effort.   
"This is another step to remove and destroy anything the previous council has accomplished," Griffin said. "Commissioner Wang is very knowledgeable, understanding and very familiar with our codes."   
If the removal is approved, the city will appoint another person to Wang's seat.   
The Cupertino City Council meets at 6:45 p.m. on Tuesday.