Haney introduces bill to create 'pension fund' for retired MMA fighters
SACRAMENTO, Calif. - Assemblyman Matt Haney (D- San Francisco) has introduced legislation to create a pension fund for retired MMA fighters. 
"Like millions of other Californians, I watch MMA," said Haney. "I used to go down to Blockbuster when I was in middle school, and rent on VHS the Royce Gracie fights." 
Haney took his love for the sport and introduced the bill that would tack on a $1 surcharge on every ticket sold to sanctioned MMA events in the state. That money would go into a so-called pension fund. 
"If we're going to regulate these fights and authorize them," said Haney. "We should also make sure that when these guys and women retire, that they're taken care of with a pension." 
Haney has the support of several retired MMA fighters including UFC hall-of-famer Ronda Rousey and Frank Trigg. Trigg points out California hosts more fights than any other state and is a billion-dollar industry.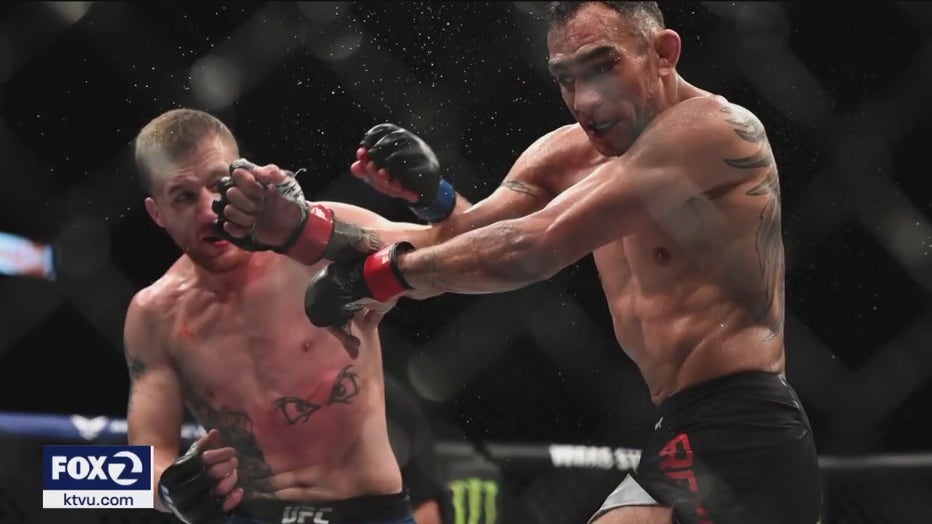 "Boxing and mixed martial arts, make money for California, that's the bottom line," said Trigg. "You want to reward these people and make sure there are more fights, give them a retirement."
READ ALSO: Steph Curry photobombs E40 during Warriors game against Clippers
The California State Athletic Commission regulates professional boxing and MMA events and would be in charge of the fund. Under the proposed bill, athletes would qualify by competing in an estimated 13 fights in California. 
They could then receive a one-time check after retiring and turning 50 or take an early release for education or medical reasons. 
This mirrors a framework for a boxers' pension fund already in place and operated by CSAC. 
"Since 2012, the commission has given out 171 of these pensions—the average payout was $19,000," said Andy Foster, executive director of CSAC. 
SEE MORE: $10K jackpot up for grabs in FOX Bet Super 6 Las Vegas NASCAR challenge
In order to pass, the bill would require a two-thirds majority of the legislature. Haney is confident the votes are there, and supporters hope other states may follow California's lead. 
"This is not a partisan thing," said Haney. "Republicans love MMA, Democrats love MMA, people from rural, urban areas all over California, I think we'll see a lot of support around this." 
The bill could be heard on the Assembly floor as early as this month.