Curry and Thompson help Warriors beat Clippers 110-106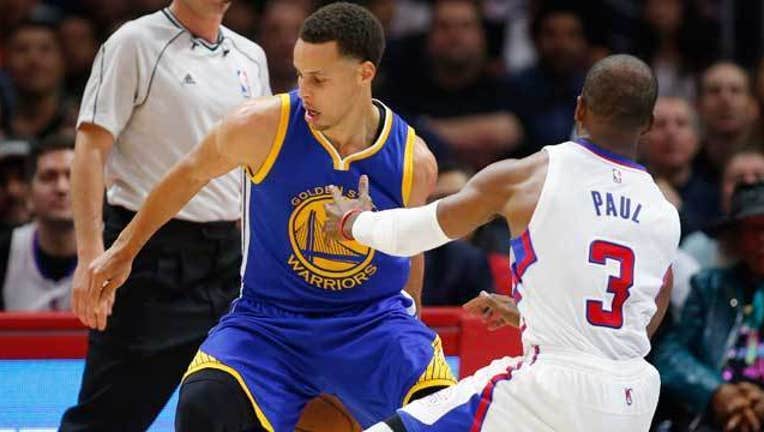 article
LOS ANGELES (AP) — Stephen Curry scored 27 points, Klay Thompson added 25 and the Golden State Warriors held off the Los Angeles Clippers 110-106 Tuesday night for their 10th consecutive victory.
The Clippers blew a 17-point lead and had their seven-game winning streak snapped. Blake Griffin scored 40 points, Chris Paul added 27 and J.J. Redick 14.
Paul's layup drew the Clippers to 106-104 with 12 seconds left, but he was called for a backcourt violation when taking an inbounds pass from DeAndre Jordan with 9 seconds left.
Thompson and Curry combined on four straight free throws to close out the win for the Pacific Division champions.