DA: No charges for Antioch police following 'multiple' Taser deployments, in-custody death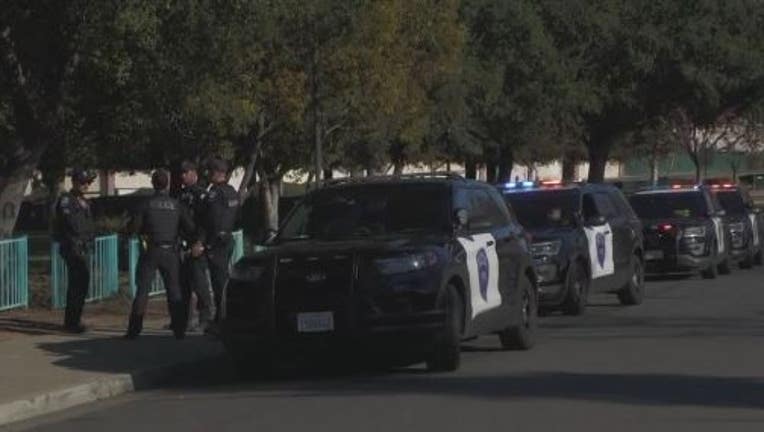 article
ANTIOCH, Calif. - The Contra Costa County District Attorney on Friday announced that prosecutors would not charge Antioch police officers following the in-custody death of a man who was restrained and Tased by officers several times during an encounter with a Lyft driver. 
DA Diana Becton said that she found the officers' use of force "lawful and permitted" and that her office "will take no further action" regarding the Feb. 24, 2021, death of Arturo Gomez, 33. 
In April, the Contra Costa County Coroner determined that there were multiple factors that contributed to Gomez's death: the struggle with police, a foot chase, the "moderately high" level of methamphetamine in his system, and being held to the ground face down. 
Officers held Gomez to the ground and used two sets of handcuffs to restrain him just before he went unconscious. He began having trouble breathing and died hours later. 
The police were called out after Gomez dialed 911 to say his phone had been hacked. Dispatchers said he sounded paranoid and it was later determined he was arguing with a Lyft driver.
Prosecutors said that Gomez took the driver's phone to see where he was going, and the driver later told police he got out of the car because he thought Gomez would hurt him.  
Gomez then got in the driver's seat and tried to take off, police said.
But the Lyft driver took away the key before Gomez could drive away.
Gomez then ran away on foot.
When police arrived at Lone Tree Way at Ridgerock Drive, Gomez was on a cell phone, police said, and ran away again into traffic.
He ended up falling on the ground on James Donlon Boulevard.
 One officer ordered him to  stay on the ground, but police said Gomez ignored the command. 
Officers then tried to physically subdue him, but Gomez continued to struggle and a physical altercation ensued, police and prosecutors said.
After "multiple Taser deployments" on Gomez, Becton said that the officers were eventually able to handcuff him. 
"At no point did any of the officers involved use the weight of their body on Gomez's back or neck, nor did they use a
carotid restraint on him," Becton wrote. "However, shortly after Gomez was detained, he became unresponsive and stopped moving altogether." 
Officers rolled him onto his left side, noticed his breathing had become labored, and then began administering life-saving measures while emergency medical personnel were en route. Gomez died later at a local hospital.
During his autopsy, Dr. Arnold Josselson found Gomez had 910 nanograms of methamphetamine and 54 nanograms of amphetamine in his blood.
Josselson concluded that Gomez died from "asphyxia and cardiac arrest while in a prone position during a struggle with police after being Tased while under the influence of methamphetamine." During a coroner's inquest, a jury ruled Gomez's death an accident. 
This week, body camera video was released in Los Angeles, showing an English teacher and cousin of a Black Lives Matter co-founder getting Tased by police following a traffic collision. 
Keenan Anderson died four hours afterward.