Dallas fan's angry rant goes viral after loss to 49ers: Video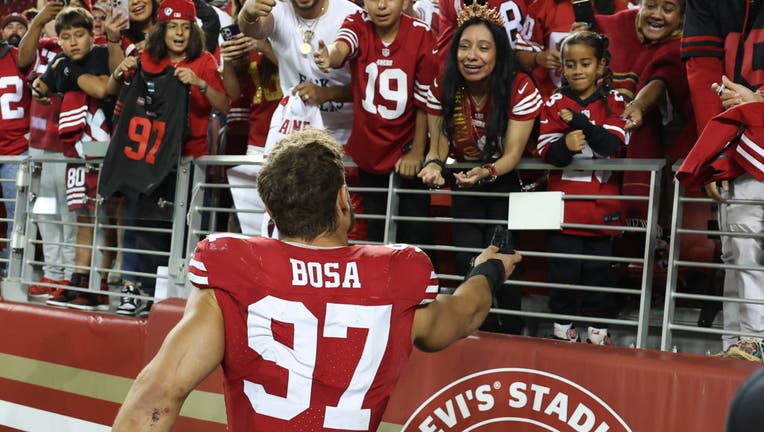 article
SANTA CLARA, Calif. - Warning: the following contains a video with explicit content.
A Dallas fan apparently lost his cool Sunday night after the San Francisco 49ers trounced the Cowboys 42-10.
Video posted to TikTok shows the fan walk into a barbershop, climb on a styling station to grab a framed photo of Cowboys' Dak Prescott, then rip it in half. All the while, he's cursing the quarterback and his "garbage" performance.
Posted by gallo.831, the clip has over 1.1 million views and thousands of comments. Clearly a devoted Cowboys fan, the account has multiple videos from the game in Santa Clara, and from previous NFL games. 
The location of the angry rant was not given, but one commenter wrote the barbershop was located in Watsonville.
San Francisco, who boasts one of the best defenses in the NFL, didn't give Prescott a chance. He threw three interceptions during the loss.
The 49ers advanced to 5-0 on the season with the win.
ALSO: New Brock Purdy engagement photos are out, and they're stunning