Disabled woman says Dublin prison officials took away her walker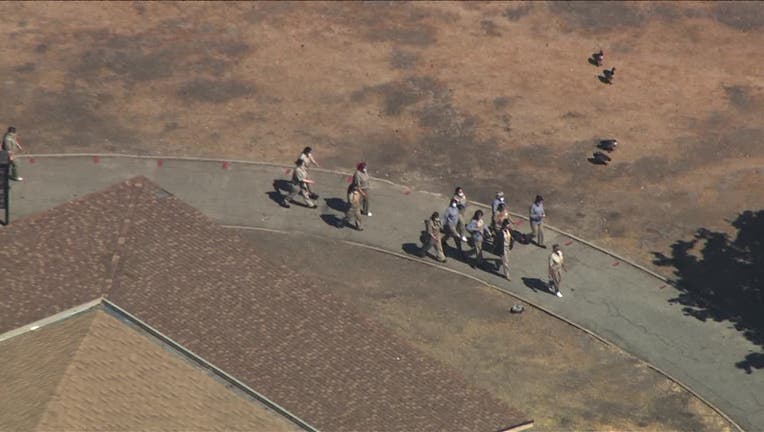 article
DUBLIN, Calif. - A disabled woman incarcerated at the Federal Correctional Institute at Dublin said her walker was taken away from her a few days after KTVU published a report about her health grievances at the all-women's facility. 
Communicating via email through an English-speaking inmate, Maura Martinez said that when she went to the prison's health services on Thursday, to seek help with aches, pains and coughing, the medical staff "immediately" took her walker away from her.
As of this week, Martinez is "not getting around well at all.  She rocks when she walks and is in pain.  Her English is very poor, so when she goes to Health Services, it is easy for non-Spanish speakers to dismiss her," according to Rhonda Fleming, who is also incarcerated at FCI Dublin and helps women with their legal issues. 
One officer told Martinez that if she fell down without her walker, he would write her up for "malingering," Fleming wrote in an email. 
Two days earlier, KTVU published its first of two reports about the growing health concerns – specifically with asbestos, toxic mold and the rampant goose poop – at the prison. The issue was raised last year by the officers' union as well, the Associated Press reported.
In federal filings, Martinez wrote that the goose poop situation is so bad that her walker gets covered in feces walking from her room to the kitchen. 
Over the last week, more than half a dozen more women have contacted KTVU to talk of the respiratory problems they say they suffered at FCI Dublin. Several officers also told KTVU that the goose poop problem is real and the fowl are quite vicious, attacking both women and employees at the prison. 
Martinez is incarcerated for subjecting relatives into forced labor. Fleming is behind bars for Medicare fraud and money laundering. 
It is impossible to independently verify Martinez's account. The Bureau of Prisons will not allow KTVU to visit the prison and will not comment on individual cases.
But in a statement, BOP spokesman Benjamin O'Cone said there is a process for incarcerated people to file internal complaints. In addition, the statement said that the BOP "takes seriously our duty to protect the individuals entrusted in our custody as well as maintain the safety of correctional staff and the community." 
At least two Congressman are doubtful that the BOP is actually trying to create a safer environment for the women under its care at FCI Dublin – which is already under a cloud for the sex abuse scandal there. Five officers, including the warden, were charged with sex crimes over the last two years. Four of them have so far been convicted.
U.S. Rep. Eric Swalwell said that he wrote FCI Dublin Warden Thahesha Jusino in December that he was concerned women were experiencing obstacles tin receiving legal counsel, accessing unmonitored sexual abuse phone lines and receiving adequate health services.
He said the BOP told him how they were working to make improvements, but reports like Martinez's "make clear that FCI Dublin is still operating under unsafe and unhealthy conditions." 
U.S. Rep. Mark DeSaulnier also weighed in.
He told KTVU in an email that he continues to be "deeply concerned by reports of mistreatment at FCI Dublin."
Both he and Swalwell said they remain committed to federal oversight of the prison. 
Lisa Fernandez is a reporter for KTVU. Email Lisa at lisa.fernandez@fox.com or call her at 510-874-0139. Or follow her on Twitter @ljfernandez