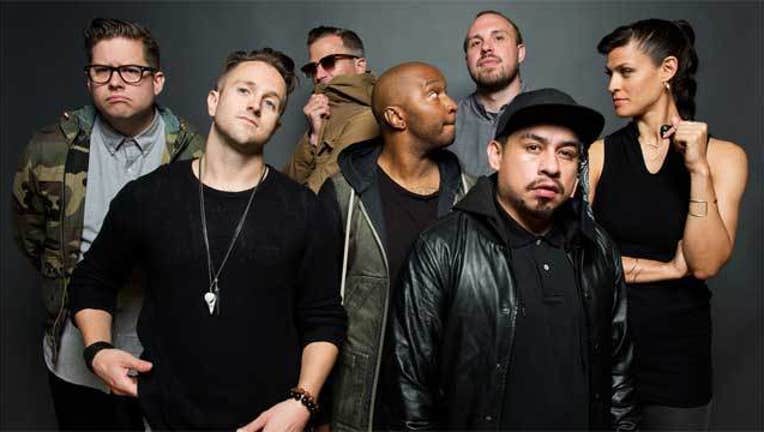 article
One of the most celebrated hip-hop crews to ever emerge from the Midwest, Minneapolis-based collective Doomtree -- along with fellow cutting-edge group Atmosphere and their affiliated Rhymesayers Entertainment label -- have played a major part in putting the Twin Cities on the musical map.
Founded by rapper/musicians Cecil Otter and P.O.S. (aka Stefon Alexander) in 2000, Doomtree aimed to subvert the dim-witted, chart-topping anthems of mainstream hip-hop with emotionally charged lyricism and eclectic influences that embraced elements of punk rock, spare folk and spoken word.
Though his early music career focused strictly on punk rock music, Alexander became far better known in the past few years as a fiery rapper under the moniker P.O.S. After working with several different punk outfits from his early teens forward (he played drums with Cadillac Blindside and served as frontman/guitarist for Building Better Bombs), Alexander was inspired to pursue hip hop after hearing the edgy sounds of independent NYC crew Company Flow.
P.O.S. self-released his debut album in 2004 Ipecac Neat on the imprint that shares the collective's name. Unleashing vivid, violent imagery and anguished poetic lyrics over beats built largely from live instrumentation, P.O.S. issued a follow-up effort Audition that brought distorted guitar and bass to the foreground, giving his music a punk edge and energy without succumbing to the riff-rap cliches of '90s meatheads Limp Bizkit and Korn.
His 2009 album Never Better further refined the P.O.S. sound and rightfully ended up on numerous "Best Of" lists for the year. P.O.S. would be forced to take a break following the release of  We Don't Even Live Here in 2012 when he was sidelined with failing kidneys, but a proper donor was found the following year and the rapper has returned to action.
As a collective, the crew has been issuing group albums since False Hopes in 2007. P.O.S. and fellow Doomtree rappers Dessa (who has rightfully garnered glowing reviews of her own with her literate efforts A Broken Code and Parts of Speech), Cecil Otter, Sims and Mike Mictlan along with producers/DJs Lazerbeak and Paper Tiger made time to reunite in 2011 for the acclaimed follow-up No Kings.
The seven-member collective brings its second tour since the January release of its third album as a group, All Hands, back to the Bay Area this Friday at the Oakland Metro Operahouse. Fellow indie hip-hop act Astronautalis and Bay Area group Sister Crayon warm up the crowd.
Doomtree
Friday, Oct. 16, 8 p.m. $20 
Oakland Metro Operahouse