Disgraced San Jose State athletic director lands new job in Utah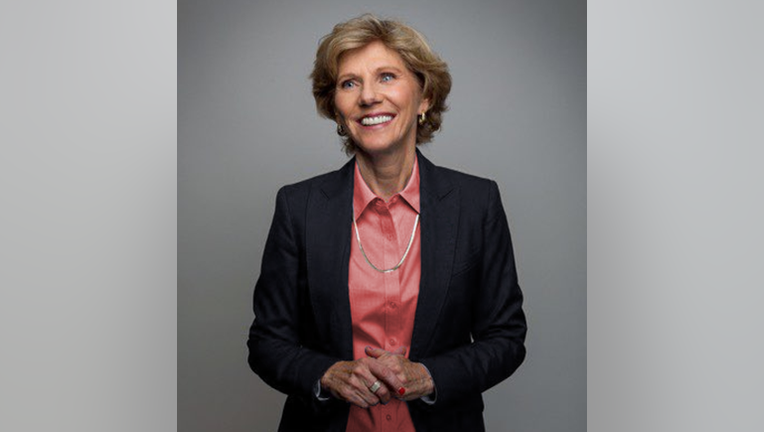 article
OAKLAND calif., - The former disgraced San Jose State University athletic director who resigned because of sexual abuse, bullying and retaliation allegations, has been hired at Southern Utah University. 
Southern Utah Athletic director Doug Knuth said in a statement Tuesday that he was "thrilled" to have Marie Tuite at the university. She will serve as the head of external operations and COO. She starts Wednesday. 
Southern Utah, a member of the Big Sky Conference, is a public University in Cedar City, Utah, with 14,000 students – half the size of San Jose State. 
"She is well respected throughout Division I athletics and has earned great support from coaches, athletes, and university administrators who have worked directly with her over the years," Knith wrote. "Marie will be a great mentor for our coaches and staff in support of our talented student athletes."
But Tuite's time at SJSU paints an alternative set of facts. 
Tuite oversaw the university's athletic department while Scott Shaw, a SJSU athletic trainer, was allegedly sexually assaulting athletes. 
KTVU spoke to 13 former SJSU gymnasts who said they were mentally and verbally abused by their coach, Wayne Wright, which has led to long term financial and mental anguish. 
Tuite oversaw the department at the time that the alleged abuse took place. 
After a university investigation into the bullying claims, San Jose State sided with the gymnasts. 
The university said they were concerned for Wright's disregard for the health and safety of his team, the academic process, use of inappropriate terms to describe female athletes, his dishonesty during the investigation and his creation of an environment of fear, intimidation and lack of respect.
But Tuite did not fire Wright, and instead allowed him to retire. He is still receiving a $34,000 state pension. 
Before she left San Jose State, Tuite was named in three wrongful termination or retaliation lawsuits that the university ultimately settled for hundreds of thousands of dollars. In one of those cases, Tuite was accused of bullying Sage Hopkin, according to the Mercury News. 
Amy Le Clair, a former gymnast who won an undisclosed settlement for sexual abuse while at SJSU, called Tuite's hiring incredibly bizarre and disappointing. 
SEE ALSO: California gymnasts in anguish years after suffering abuse by college coach
"Are you hiring her because she's good at covering things up?" Le Clair asked rhetorically in an interview on Tuesday. "You must need someone to cover something up."
Her new employer, however,  made no mention of Tuite's questionable tenure at San Jose State in the announcement her hiring.  
In fact, a section of the news release about Tuite's new post has a special section titled "Praise for Tuite."
"I have known Marie Tuite for the past ten years and find her the most honest and dedicated person I have ever met at San Jose State University," Jim Thompson, founder and chairman of Crown Worldwide Group, wrote in a testimonial on the school's website.  
KTVU wanted to question Southern Utah about this apparent discrepancy between Tuite's history at San Jose State and the kudos she was being showered with.
But Southern Utah representatives denied KTVU's request for an interview.