Driver arrested in Gilroy crash that killed four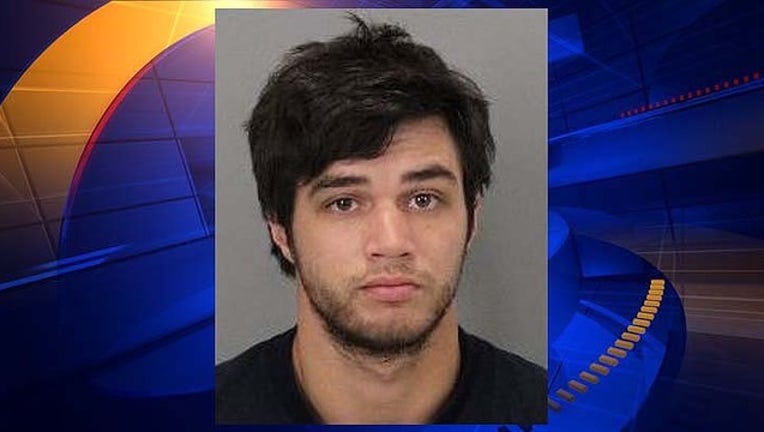 GILROY, Calif. (KTVU and wires) -- A 23-year-old man suspected of driving a car that crashed and killed four of his passengers near Gilroy last week was arrested Thursday, a California Highway Patrol spokesman said.
Anthony James Imbronone III was arrested around 8:45 a.m. at his Gilroy home, where a warrant was served, CHP Officer Herb Kellogg said.
Imbronone was arrested on suspicion of felony vehicular manslaughter and DUI.
Evidence found in the vehicle included an open container of alcohol, controlled substances and drug paraphernalia, Kellogg said.
On May 12 around 10:30 p.m., Imbronone was allegedly under the influence while driving a 1997 Ford Mustang on Leavesley Road east of New Avenue, where his the car struck a concrete drainage ditch as he was negotiating a hard curve.
Three 18-year-old Gilroy women killed in the crash were identified as Yesenia Mendoza Pina, Yolanda Jimenez and Sara Williams, according to the Santa Clara County medical examiner's office.
Mendoza Pina and Jimenez were students at Mount Madonna Continuation High School and Williams attended Christopher High School, according to the Gilroy Unified School District.
A fourth passenger who also died was 24-year-old Joseph Vasquez Flemate of Gilroy.
Imbronone, the only survivor in the crash, was treated at Regional Medical Center of San Jose for major injuries and later released, CHP officials said.
Imbronone will be booked into county jail in lieu of $250,000 bail, according to Kellogg.