East Bay nanny previously charged with child porn, now accused of sexually abusing baby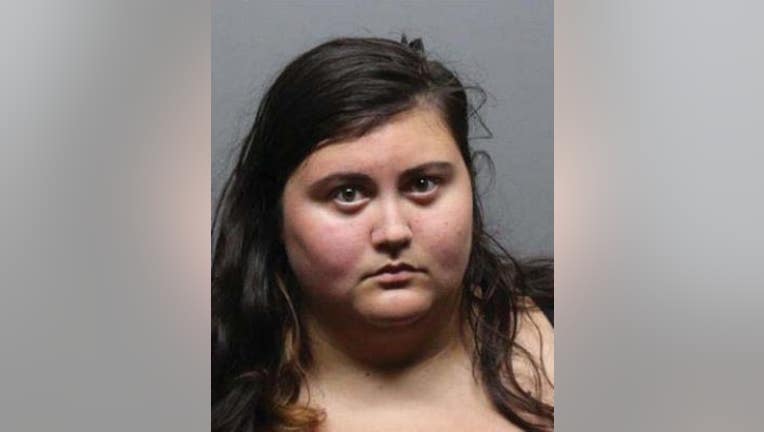 article
MARTINEZ, Calif. - An East Bay nanny, previously charged with producing and distributing child porn, now faces additional charges following the discovery of evidence suggesting that she had allegedly sexually abused the victim — an 8-month-old child in her care, prosecutors said this week.
Michelle Nicole Hidalgo, a 28-year-old Antioch resident, remains behind bars after her Sept. 23 arrest on child porn charges, according to the Contra Costa County District Attorney's Office.
Hidalgo's arrest stemmed from a tip from undisclosed social media company to the National Center for Missing and Exploited Children. The alert indicated that pornographic images of an infant were being shared on their platform, according to the district attorney's office.
Hidalgo had reportedly sent sexually explicit photos of the infant to an unidentified social media user. She had been employed part-time as a caregiver for the child.
Hidalgo and the unknown social media user engaged in a series of messages on the social media platform, during which Hidalgo offered to take further sexually explicit photos of the 8-month-old baby. She also said that she would sexually abuse the child through oral sex, according to an affidavit.
Investigators were able to locate Hidalgo's residence through an IP address tied to her social media account.
Detectives arrived at Hidalgo's residence on East 13th Street in Antioch, where they confronted her with the evidence. She admitted to authorities that she had taken sexually explicit photos of the victim and shared them online.
Hidalgo told authorities that she had been hired as a part-time nanny for the victim's family in Martinez and had been working with them for about a month.
When detectives asked her if she had sexually abused the infant, Hidalgo lied, investigators said. However, detectives were able to access the woman's iCloud account where they found evidence of Hidalgo sexually abusing the child, prosecutors said.
With the new charges, Hidalgo's bail has been increased from $700,000 to $2.7 million.
KTVU's Henry Lee contributed to this report.