First Lady Jill Biden in Cupertino to talk about mental health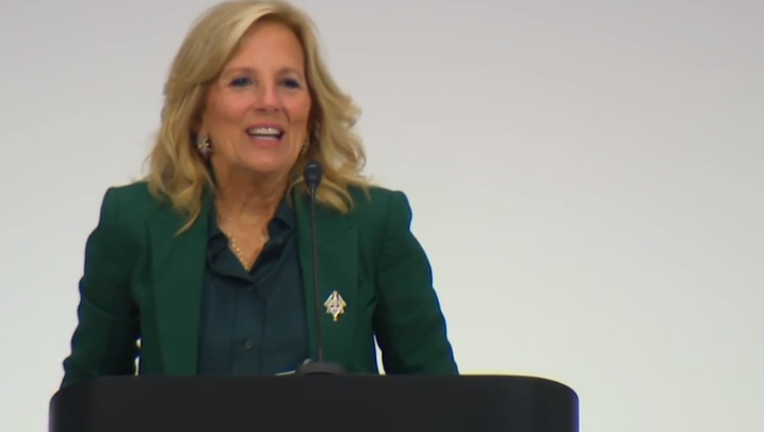 article
First Lady Dr. Jill Biden was at the Apple Park campus in Cupertino on Friday to host the spouses of Asian-Pacific Economic Cooperation leaders. The program included a conversation about mental health with U.S. Surgeon General Vivek Murthy. 
Biden teaches English and writing at Northern Virginia Community College. The First Lady mentioned her students when talking about supporting people dealing with mental health concerns.
"In my own classroom, I've seen how, after the COVID pandemic, so many of my students were wrestling with anxiety and isolation and just struggling to connect." Biden said.
Biden believes talking to friends or professionals is crucial.
"Too often, these issues are hidden, swept under the rug and ignored, but when we bring them out into the light, when we talk about them openly like we will today, we can begin to heal." Biden said.
According to the National Institute of Mental Health, mental illnesses are common in the United States, impacting more than 1 in 5 adults.
Friday was the final day of APEC. President Biden was set to depart San Francisco around 1:30 p.m.