Former Dublin prison manager remains silent outside sex abuse trial
OAKLAND, Calif. - The former safety manager at the all-women's Dublin prison stayed silent outside the federal courthouse in Oakland on Wednesday after his second full day of trial.
John Bellhouse, 40, of Pleasanton waited inside the building for hours after court had let out for the day. 
When he finally exited, Bellhouse remained silent, refusing to comment on how he thought the trial was going, or on his defense team's strategy of targeting the women as lying convicted felons who made up false sexual stories about him. 
Instead of speaking, Bellhouse pulled out his own cell phone and started filming KTVU. 
During the second day of trial, a woman named Genesis, who has also sued him civilly, testified that he sexually harassed her for months, solicited her for sex and touched her breasts and thighs. She was also asked to read aloud several sexually explicit notes that she had written to him in front of the jury. 
In her civil suit filed in February, Genesis alleged that Bellhouse would often give her an energy drink, tell her she was pretty and when he went home, "instead of watching porn, he thinks of doing things to her."
On Tuesday, a woman named Ana testified that she also wrote love notes to Bellhouse and performed oral sex on him. In exchange, he gave her yarn, compliments and gold ball earrings. 
During opening statements, Bellhouse's defense attorneys, Kathryn Ross of Berkeley and Shaffy Moeel of Oakland, told the jury that Bellhouse, was and "awkward loner" and an "easy target for false accusations" by the incarcerated women. 
Ross conceded that Bellhouse "crossed the line" at times while working at the prison by "oversharing his vulnerabilities" with the women, sometimes bringing them bagels and Starbucks. He befriended the women, Ross said, because he was an "outcast at work" with no friends.
But she stressed that he never had sex with them, and the women were motivated to make up stories about Bellhouse to reduce their sentences, receive U-visas that could help them stay in the United States and file civil lawsuits, which could end in million-dollar settlements.
"Mr. Bellhouse is a people pleaser…and a pushover," Ross said. "He is not a predator." 
Civil attorney Susan Beaty, who is representing several sexual assault survivors at FCI Dublin, called Bellhouse's legal defense "predictable and descpicable." 
Bellhouse's trial resumes on Thursday and could wrap up early next week. 
In all, six correctional officers at FCI Dublin have so far been charged with sex crimes.
Bellhouse is the second to go to trial.
Former prison cook Enrique Chavez and prison chaplain James Highhouse pleaded guilty and have been sentenced to nearly two years and seven years, respectively.
Correctional officer Ross Klinger pleaded guilty but has yet to be sentenced; he will be testifying against Bellhouse this week or next.
Darrell "Dirty Dick" Smith was charged with 12 counts of sex crimes earlier this month and has not yet entered a plea.
Former Warden Ray Garcia went to trial, and was convicted and sentenced to nearly six years in prison. He started serving his sentence this month. 
Lisa Fernandez is a reporter for KTVU. Email Lisa at lisa.fernandez@fox.com or call her at 510-874-0139. Or follow her on Twitter @ljfernandez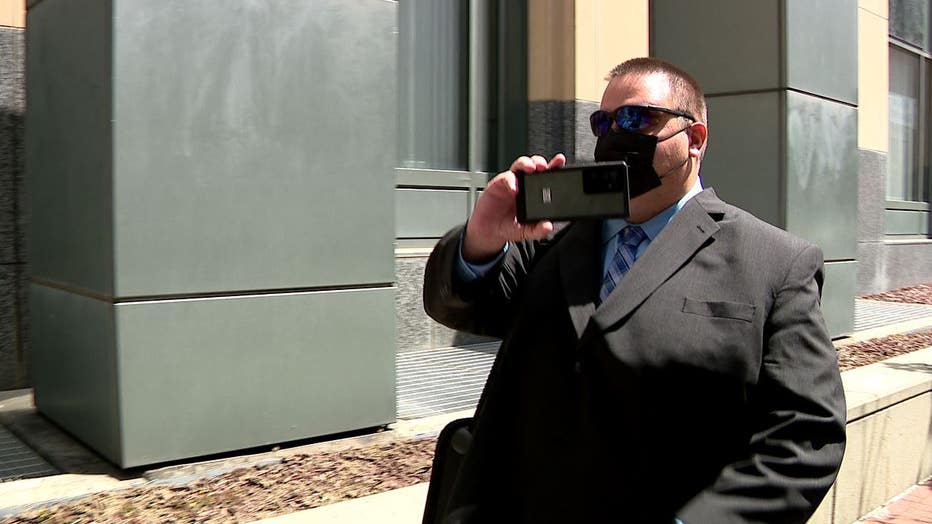 Former FCI Dublin safety manager John Bellhouse of Pleasanton starts filming a KTVU crew at the federal courthouse in Oakland on his second day of his sex abuse trial. May 31, 2023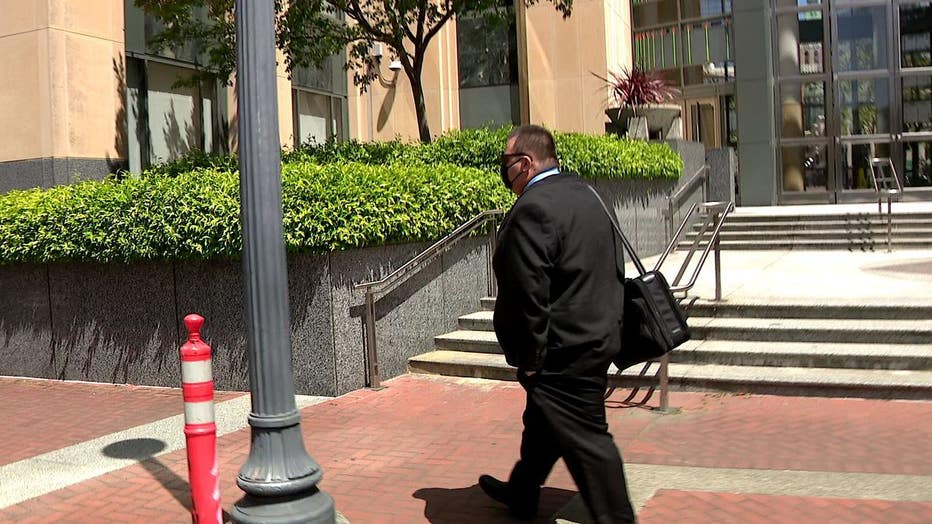 Former FCI Dublin safety manager John Bellhouse of Pleasanton walks away from the federal courthouse in Oakland on his second day of his sex abuse trial. May 31, 2023