Giant pool proposed for San Francisco Bay given boost by Sen. Wiener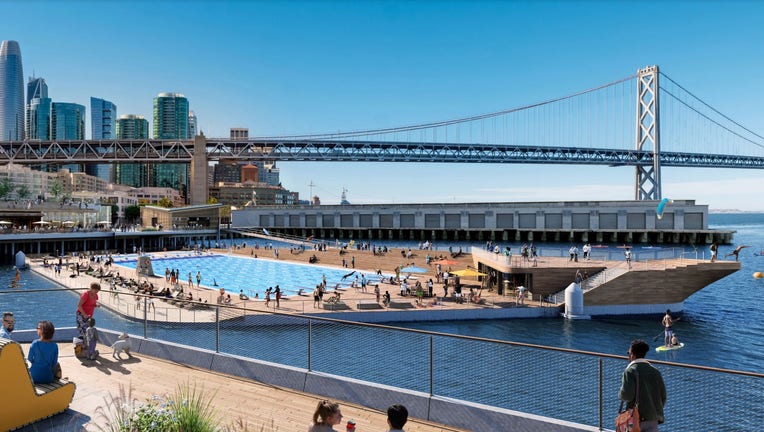 article
SAN FRANCISCO - A massive swimming pool proposed for the San Francisco Bay is closer to becoming a reality.
Democrat Sen. Scott Wiener introduced a bill Wednesday authorizing the construction of an Olympic-sized floating pool that would be surrounded by retail and office space, the East Bay Times reported.
Piers 30-32, the site of the proposed project, is owned by the state so pool developers need special legislative approval. If Wiener's bill passes, developers will seek approval from other city and state agencies.
In the works since 2020, Strada and Trammell Crow Company presented their revised plan to Port of San Francisco officials in November. 
ALSO: Man suffers crisis, 2 die on Bay Bridge in traffic backup
Developers said they put the plan in motion because of the lack of large publicly-accessible swimming pools in Bay Area.
Wiener reportedly described the proposed project as a "powerful vision for the waterfront."