Injured hiker rescued by CHP helicopter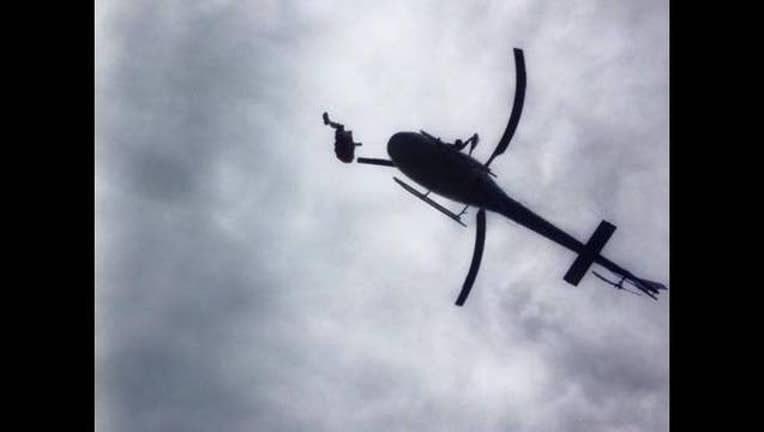 VALLEJO, Calif. (BCN) - An injured hiker was rescued Saturday afternoon by California Highway Patrol officers on routine patrol in a helicopter over Vallejo, CHP officials said.
A CHP pilot responded at 2:15 p.m. to Skyline Park where a hiker was injured on a remote trail one hour from a trailhead.
Officers on the helicopter were able to locate the hiker with the help of paramedics and Napa County firefighters and opted to perform a hoist rescue because the hiker was so far from a trailhead.
The pilot landed the helicopter and a paramedic got on board.
The pilot took off again and lowered the paramedic to the hiker.
The paramedic treated the hiker and prepared them to be hoisted to the helicopter.
After the hiker was hoisted, the pilot landed and the hiker was put in an ambulance.