Internet goes wild over Costco's 157-piece Le Creuset set for $4,500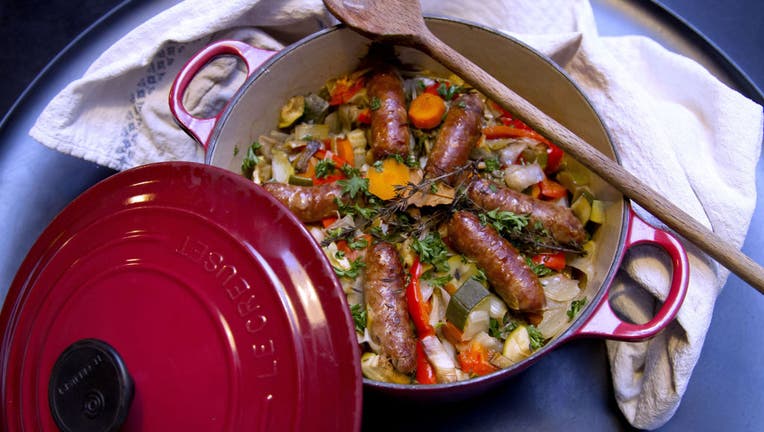 article
LOS ANGELES - Most consumers might save up several paychecks before buying just a single piece of Le Creuset Cookware. 
But Costco did what it normally does and decided to offer a 157-piece Le Creuset set for $4,500. 
According to a recent post on X (formerly known as Twitter), Costco is selling a 157-piece Le Creuset kitchen set for $4,499.99 and delivering it to your home on a pallet. 
X user Gannon Breslin wrote "Probably every kitchen item you will ever need. Worth it?"
The post garnered over 30,000 likes and nearly 10,000 reposts as of Oct. 19. 
"Girls don't want diamonds. girls want the 157-piece le creuset set from Costco," wrote one user. 
"God, I am asking you for strength and resolve now that Costco and Le Creuset are selling a $4500 pallet of items," wrote another user.
While dozens of users debated on whether or not it was a good deal, Food & Wine magazine reported that the webpage on Costco featuring the set was down. 
As of 1:23 PM PST, FOX TV Stations confirmed this.
When browsing for the listing on Google, a thumbnail search indicates that the set is still in stock. Costco however has not issued a statement on its availability. 
While spending almost $5,000 on dishware seems steep, Food & Wine reported that a breakdown of the entire set brought each time to just $29 apiece. 
A Le Creuset dutch oven by itself can cost upwards of $500.