Lawsuit accuses Oakland city officials of cover-up, files to overturn mayoral election
OAKLAND, Calif. - A petition filed in Alameda County alleges the mayoral election of Oakland is invalid and needs to be redone after a series of mistakes, coverups, and violations, petitioners said Friday.
Marleen L. Sacks and the Alameda County Taxpayers Association filed a lawsuit against the City of Oakland for violating the laws of the City Charter and thereby having an invalid mayor for Oakland on Friday. The ACTA and Sacks are asking for Mayor Sheng Thao to be set aside, and for a new election be scheduled.
The plaintiffs listed a series of complaints and violations the City and its representatives took that resulted in Thao's win. The first mentioned in the lawsuit is that Dominion Voting Systems did not produce all 10 mayoral candidates as options but instead just half of that number, despite having the capability for voters. 
SEE MORE: Trial set for next month to determine winner of OUSD school board race
Plaintiffs said given the "razor-thin" margin Thao won by, had the City followed the laws of its Charter the outcome could've been different.
Additionally, and perhaps most damning, the plaintiffs alleged Thao missed the deadline to file for the mayoral race and that the acting City Clerk Krystal Sams admitted tampering with multiple candidates' paperwork to have the papers read the files were submitted before the 5 p.m. deadline on Aug. 12., 2022.
READ ALSO: Recount of Oakland mayoral election approved by county supervisors
They said because Sams's tampering, Thao should have not been listed as a candidate to begin with. They alleged multiple candidates, including Thao, confirmed that the time stamps on their paperwork were inaccurate and after the deadline, and said there is evidence to back this claim.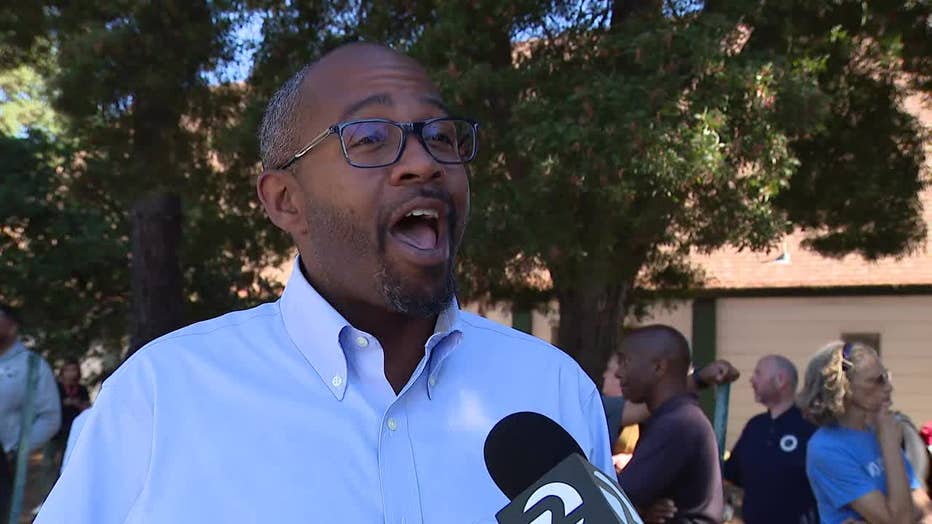 Oakland City Councilman Loren Taylor rushes to Oakland school shooting scene on Fontaine Street. Sept. 28, 2022
Despite these complaints being made to city officials for an investigation, ACTA and Sacks said the City of Oakland destroyed all video evidence for Aug. 12, violating additional laws stating all video surveillance equipment must be preserved for at least a year. ACTA and Sacks conducted their own investigation and determined $6 million was paid to a technology contractor despite there not being a valid contract or approval by the City Administrator or the City Council.
RELATED COVERAGE: Recount requested in Oakland's mayor's race, among others
"Election integrity and transparency are of paramount concern here. The City already botched the election by giving candidates the wrong filing deadline in August, and then wrongfully tried to keep a candidate off the ballot, resulting in substantial negative publicity and mistrust. Then the County botched the school board race by using the wrong RCV [ranked choice voting] algorithm…the City has been illegally destroying evidence…the City just wanted to bury the issues…" the plaintiffs said in part of a statement released.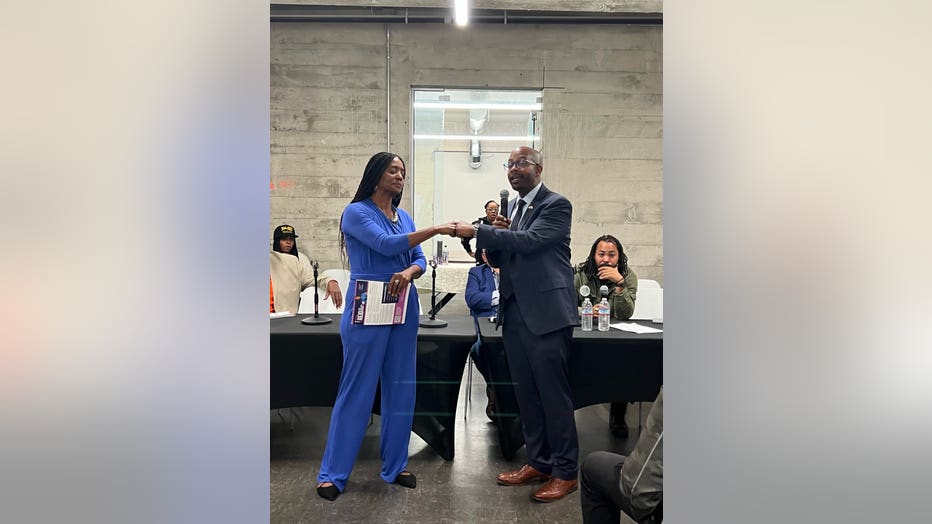 Oakland city council members Treva Reid and Loren Taylor announced they would support each other in their respective bids to become Oakland's next mayor in 2022 election. (KTVU FOX 2)
ACTA and Sacks also said the City of Oakland intentionally failed to respond to their Public Records Act to aid in their own investigation in a timely manner.
"…The City is not committed to accountability or transparency…we need election integrity, fiscal accountability, and real and meaningful access to information via the Public Records Act. We want Oaklanders to know that the people in City Hall are engaging in multiple illegal acts and trying to cover it up, and we want the people in City Hall to know that we're not going to tolerate it," the statement continued.
KTVU has reached out to Mayor Sheng Thao's office for comment and is awaiting a response.
O. Gloria Okorie is a digital reporter for KTVU. Email O. Gloria at o.gloria.okorie@fox.com or call her at 510-874-0175. Follow her on Twitter @ogloriaokorie.