Man charged with breaking into Piedmont home killed by Santa Rita Jail cellmate: sheriff
DUBLIN, Calif. - A man who was charged with breaking into a Piedmont home and staying there for two days, where he ate about $1,000 of food and drink, has died at Santa Rita Jail, his family told KTVU.
The sheriff late Thursday afternoon confirmed that Yuri Brand, 39, had been allegedly killed by his cellmate.
But that news had not traveled to Brand's mother, Erica Edgerly of Oakland, who was notified by a deputy Thursday morning that her son had died at the jail, but that's about all she was told.
"Your son's dead," Edgerly recounted what the deputy told her over the phone about 9:30 a.m. "I said, 'Where?' Where's his body?' He said, 'I can't tell you that it's an ongoing investigation." 
Speaking to KTVU, Edgerly was surrounded by her son, Solomon Pope; her cousin, Kendra Eaglin; and her newly hired civil rights attorney, Adante Pointer – all of whom were there to support her in finding out what happened to her son. 
"He was one was of my brightest, who suffered from mental illness. It's a crisis out there," she said. "I'm in shock. He was in their custody." 
Three sources first told KTVU that deputies were investigating his death as a homicide in Housing Unit 9, which houses people with mental illnesses. 
The Sheriff's Office later confirmed at that they are charging his cellmate, Bryson Levy, 33, of Oakland, with his death. 
But the sheriff did not release any details as to how this might have happened or how Brand was killed.
The East Bay Times reported that Levy had been at Santa Rita for 17 hours on a misdemeanor vandalism charge before the death occurred. 
Brand's family did not know anything of how he died when they talked to KTVU early Thursday afternoon. And by early Thursday evening, no one had called his mother to tell her any more information. 
Brand was found Wednesday about 12:23 p.m. and was pronounced dead at 1:15 p.m, the sheriff said in an email. 
Edgerly said her son suffered from severe mental illness – schizophrenia – since he was a teen. 
She said he had been hit in the head, which damaged his frontal lobe, in high school and had never been the same, and had been in-and-out of jail and prison ever since. 
Brand was taken to jail last week after he allegedly broke into a home on Grand Avenue through the back door between Sept. 6 and 8. 
When the residents came home, he was gone, but he had left a mess, the homeowner told KTVU. Images of him were captured on the homeowner's surveillance video.
Brand was charged Sept. 11 with burglary and trespassing.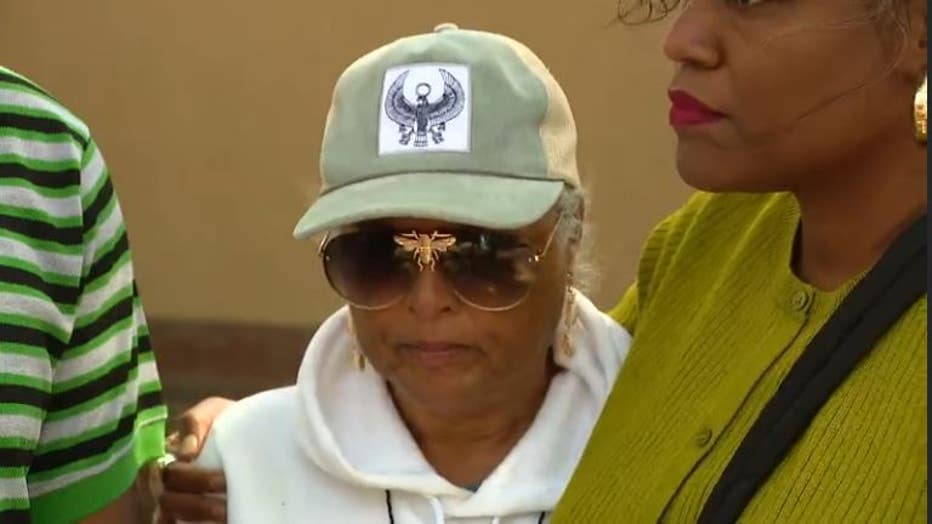 Erica Edgerly was told her son, Yuri Brand, died at Santa Rita Jail on Sept. 14, 2023 
According to his family's account, Brand had recently been released from the state prison in San Luis Obispo after being convicted of elder abuse. He had been sentenced to eight years. 
When he left prison, he was given $200 to board an Amtrack train home. x
But his family said he wasn't given any medication other than Ibuprofen before he was sent him. 
His mother said his condition was much worse than it had been after having been released. He was talking to himself and very agitated. 
"He was not himself," Edgerly said. "He was psychotic."
That's when he broke into the Piedmont home.
The family initially contacted Pointer to get more information on what happened to Brand and learn the circumstances of his death.
"No family should be left in this position, with more questions than answers," Pointer said. "It's very basic information that a family is entitled to. We intend to hold those responsible, accountable. This family deserves to know. He was loved."
Pointer added: "This family deserves better. His community deserves better." 
According to the family, Brand was supposed to have been arraigned on Wednesday but the DA noted that he had "refused" to go. 
The matter was rescheduled for Thursday.
Brand is the 68th person to die in Santa Rita since 2014. 
 Lisa Fernandez is a reporter for KTVU. Email Lisa at lisa.fernandez@fox.com or call her at 510-874-0139. Or follow her on Twitter @ljfernandez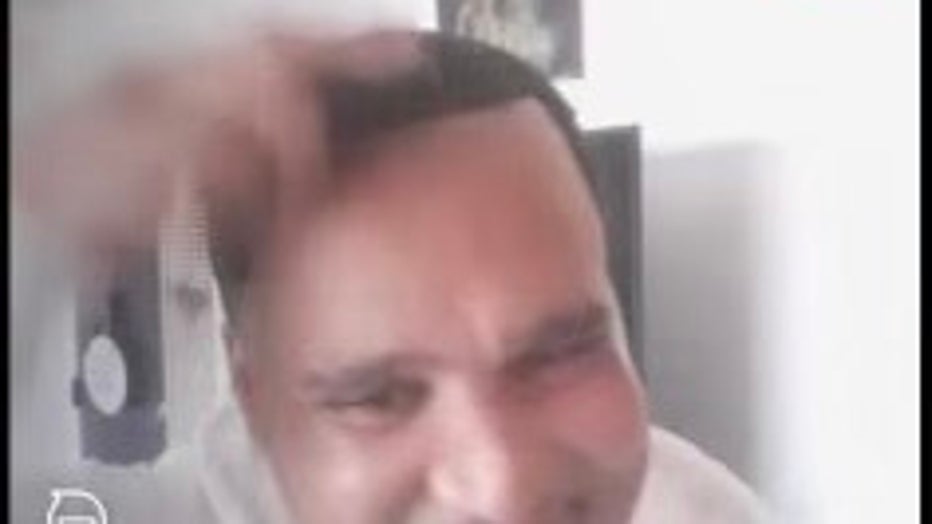 Yuri Brand seen in a recent FaceTime call. Courtesy: family