Man rescued after surviving 300-foot fall near Lands End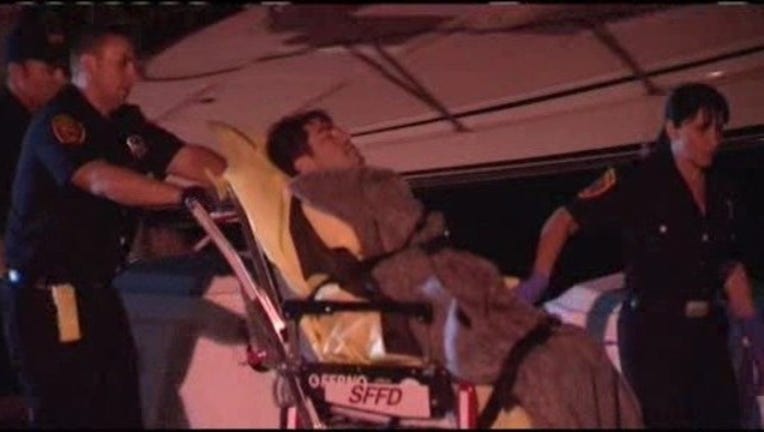 SAN FRANCISCO, Calif. (KTVU) – Fire officials say a man is lucky to be alive after surviving a 300-foot fall off a cliff near Lands End Park Sunday night.
According to Battalion Chief Khai Ali, the man along with another man was hiking after dark near Dead Man's cliff, when he fell down a cliff and ended up near the water's edge.
"He was pretty banged up, but alive.  We brought him down the water and rescue swimmers came out, packaged him up, and took him out on the rescue boat, " said Ali.
Fire officials say they were calling the man's name for a long time, before they finally located him on the dark and treacherous coastline.
This was the second rescue performed by Fire personnel on that stretch of coast in less than 8 hours.
The other rescue took place near the Legion of Honor Museum at about 5:00pm Sunday evening.
According to fire officials, a woman needed to be rescued after walking from Ocean Beach and getting stuck while trying to climb a cliff near the Eagle's point area.
"If she had fallen she could have certainly been hurt maimed or killed because there was nothing but rocks below, rocks and water," said Battalion Chief Ali.
The woman had a few scrapes and bruises but otherwise was okay.
Rescue crews say the warm weather likely played a factor in having more than one rescue in the same area in such a short period of time.
They recommend that people obey all signs on hiking trails, stay out of areas labeled as dangerous, and avoid hiking in the evening when the park is not lit.