Man shot in Oakland's Adams Point, then crashes on freeway and dies
OAKLAND, Calif. - A man in his late 50s was found dead from gunshot wounds after he crashed his minivan on Interstate 580 in Oakland, minutes after he was shot on city streets, authorities said.
The crash was reported at about 10:30 p.m. Wednesday on eastbound I-580 west of Park Boulevard, California Highway Patrol Lt. Tyler Carlton said.
Later in the morning, the CHP determined that the shooting occurred in the city of Oakland and turned the case over to the police. 
Oakland police said the victim had been shot near Van Buren Avenue and Perkins Street in the city's Adams Point neighborhood. Residents there told KTVU they heard numerous shots.
"I saw the shimmering of broken glass, obviously it's in the middle of the road. It's not like a car break-in," said Matthew Conn, pointing to pieces of tinted glass pieces on Van Buren Avenue.
"We hard a very very distinct 'pop," and then two or three seconds later, 'pop pop pop pop,' so it was a good four to five to six shots," Conn said. "I kind of lost count but the first one was so loud."
Another resident Sam Horwich-Scholefield said, "From my balcony, I heard about five pops, sounded like a car peeled away."
Before the jurisdiction was determined, CHP officers were seen looking for evidence along the freeway and along Lake Park Avenue near Lake Merritt.
Interactive map: A look at Bay Area freeway shootings
Carlton said officers had no suspect description or motive.
The man who was killed was driving a red Chrysler minivan, which was also riddled with bullets, Carlton said. The man was not identified, but Carlton said he lived in the Oakland area. 
Even though this was technically not a freeway shooting, it occurred very close to one. 
In 2022, the CHP investigated 154 shootings across Bay Area freeways, according to a KTVU analysis of data. 
That's nearly double the number of freeway shootings in Los Angeles, which saw 77 last year.
And as the number of freeway shootings are dipping in LA and across California, the Bay Area is unfortunately bucking that trend. Freeway shootings in the nine Bay Area counties have gone up since 2021, according to an analysis of California Highway Patrol data. 
Most of the shootings in the Bay Area occurred in Alameda and Contra Costa counties, with a large portion along I-580 in Oakland.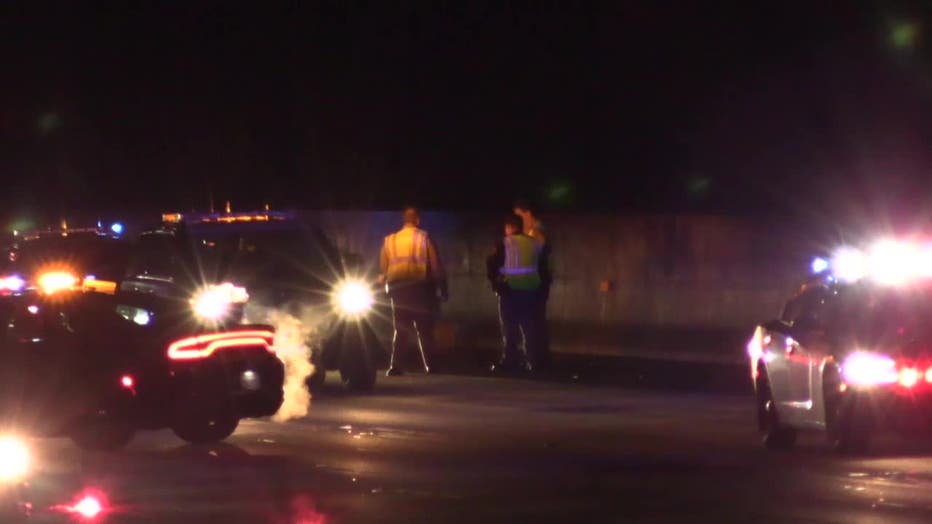 I-580 at Park Boulevard in Oakland was shut down after a man was shot to death on March 29, 2023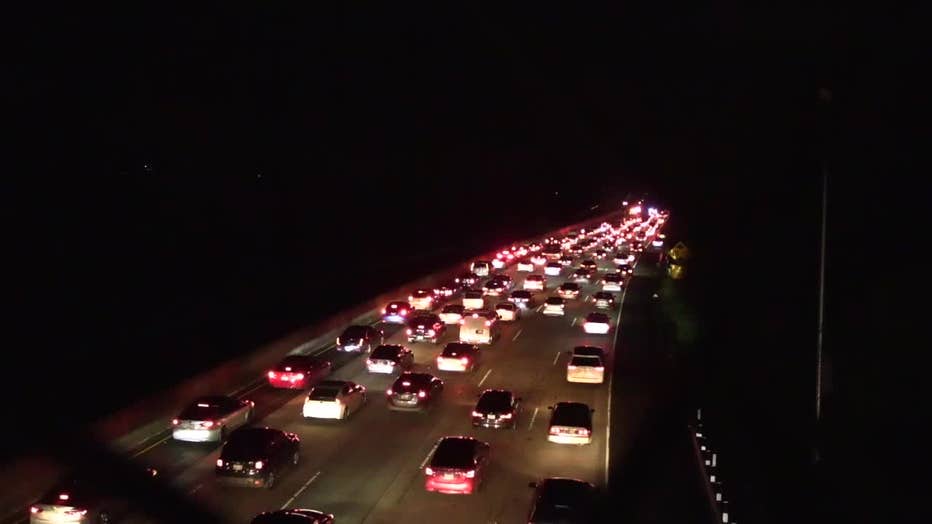 Traffic was backed up on I-580 at Park Boulevard in Oakland after a fatal shooting. March 30, 2023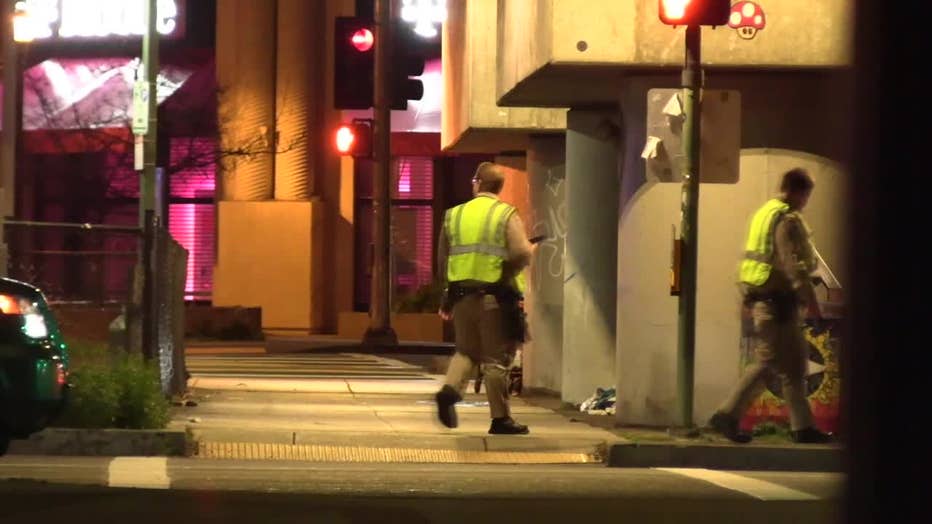 CHP officers investigate a fatal shooting at I580 and Park Boulevard in Oakland. March 30, 2023