New lives for once-conjoined twins separated at Texas Children's Hospital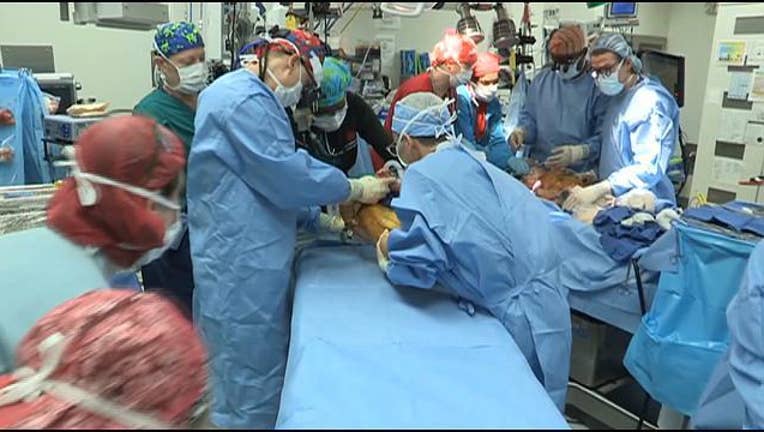 article
HOUSTON, Texas (FOX 26) - Ten-month-old once-conjoined twins are now separated, thanks to a team of doctors at Texas Children's Hospital. The hospital announced on Sunday that Knatalyne Hope and Adeline Faith Mata were separated on Feb. 17.
The girls were joined at the chest, sharing many vital organs, but fortunately, their hearts were connected only at the outer edge. Doctors said there were some serious challenges, especially for Adeline, but the pediatric heart specialists were able to get her stabilized.
"We're very pleased with how they're doing," said Dr. Darrell Cass, lead surgeon for the Mata twins. "We're very optimistic that they can both have a really great outcome."
The Mata family moved from Lubbock after learning that Ellyse Mata's twins were conjoined. It was diagnosed by ultrasound a few months before they were born. Plans were made at that time to deliver them at Texas Children's Hospital. Doctors started preparations for the complicated separation surgery even before the twins were born.
Elysse Mata told FOX 26 in January she was confident the girls would survive separation surgery. They had already shown unique personalities, and she felt strongly about allowing them to lead individual lives.
The twins are expected to be in intensive care for a few months. They both need more surgeries, but need time to recover before those are scheduled.