Oakland Coliseum 'invaded' by feral cats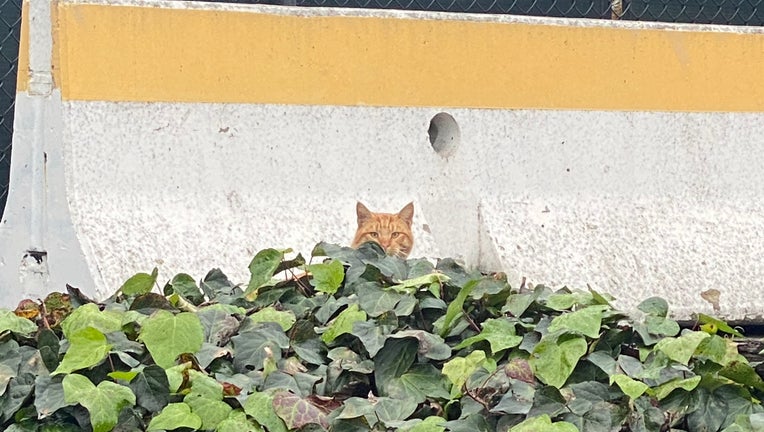 article
OAKLAND, Calif. - Feral cats have turned the Oakland Coliseum into a feline lair.
The Oakland-Alameda County Coliseum Authority is meeting Friday to address the kitty conundrum.
"We have been invaded by these cats," Authority Executive Director Henry Gardner. said. "The population keeps increasing."
Their number isn't exact, but Oakland Animal Services have an estimate.
"On the Coliseum site we're talking about 50 or so cats. And I would say if you see 50 there are going to be more," said Ann Dunn, director of Oakland Animal Services.
There may be another 50 to 100 nearby the organization said.
Some link their growing numbers to the fact that Raiders have relocated to Las Vegas and the Golden State Warriors moved to San Francisco while the A's don't play their first home game till Monday. In the absence of fans and events, the cats have had free rein.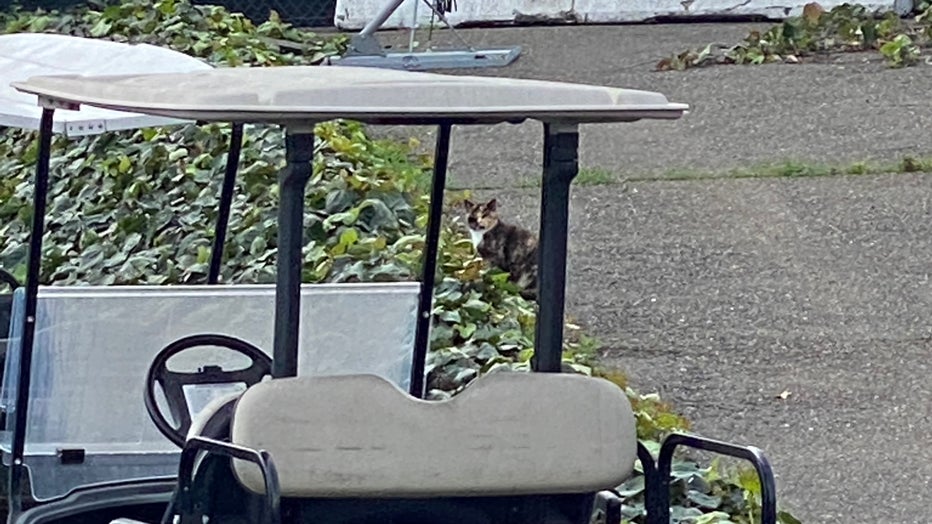 Feral cat at Oakland Coliseum.
Coliseum officials say they have been working with animal control agencies to relocate the cats. They are considering inviting fans to adopt strays.
Oakland Animal Services, along with Island Cat Resources and Adoption, have begun to trap and fix the kitties before releasing them back at the Coliseum.
They've been taking photos as they do.
"Largely it's in their best interest to stay where they are. But we want to get everybody spayed and neutered so that they stop reproducing," said Dunn.
SEE ALSO: A's dealt setback in effort to build new stadium in Oakland
The feral cats have been lurking in the dugouts, feeding in the dumpsters, and reproducing. Animal services are securing the dumpsters on the property to limit the cats' food source.
"But we don't want to starve them," Gardner said.
On the plus side, the rat population around the Coliseum has been declining, officials said.
At Friday's meeting, Coliseum officials discussed the issue, saying the cats have had an unintended benefit: no one's seen a rat there in years.
They plan to continue the trap-neuter-return program indefinitely.
"We think we will get this under control. We can live with the cats. They do good work. But we need to deactivate some of them. We don't need quite as many as we've got on duty right now," Gardner said.
It seems, at least for now, the Coliseum cats will become part of the ambience at A's games. A's President Dave Kaval said he's mostly okay with that, "As long as they stay off the field during the actual game, but you never know."
That, famously happened, back in the '90s, prompting then-manager Tony LaRussa to adopt the cat and start an animal shelter.
As for the current crop, animal services says only the kittens will be fit for adoption.
The first litters are currently at a foster home. But the A's plan to do their part in organizing Coliseum kitten adoption events when the time is right.
"I think there's many more families that are going to be positively impacted by these kittens and we look forward to doing our part in ensuring they find families to be with," said Kaval.
Officials with animal services said this won't be a quick fix. They've only spayed and neutered about 20 cats so far.
No word on when kitten adoptions might happen. They said this is just the start of kitten season, so there's likely a lot more coming.
Bay City News contributed to this report.