Oakland crews pull out person 'fully engulfed in flames' from car
OAKLAND, Calif. - Oakland police said they are investigating an attempted homicide after crews pulled a person "fully engulfed in flames" from a car.
Police officer Rosalia Lopez said they were called out to the 1400 block of 35th Avenue on Thursday about 2:30 a.m.
When they got there, they found a person on fire in a car.
Video showed fire crews putting out flames and a person being wheeled into an ambulance.
The person was listed in critical condition.
Police said the investigation is ongoing. 
Anyone with information is asked to contact the OPD Felony Assault Unit at (510)238-3426.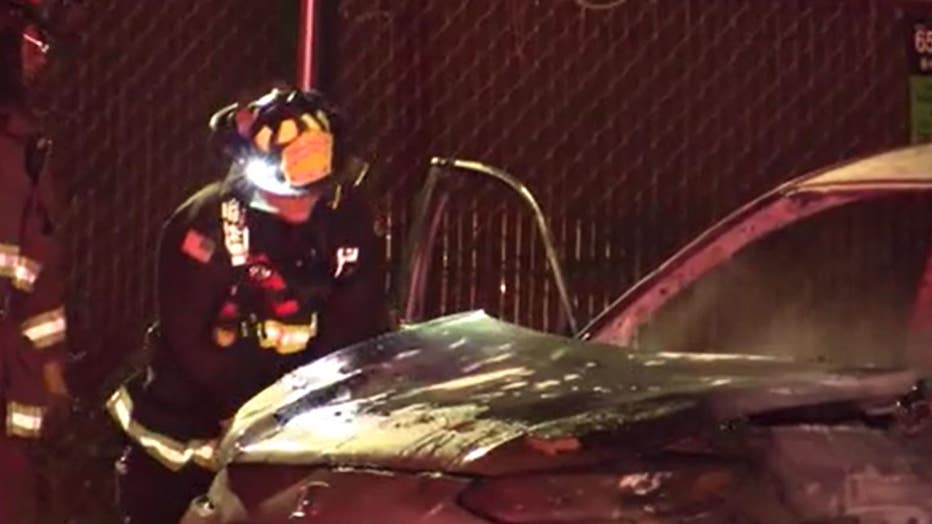 Oakland police said they are investigating an attempted homicide on Friday after crews pulled a person "fully engulfed in flames" from a car. Sept. 14, 2023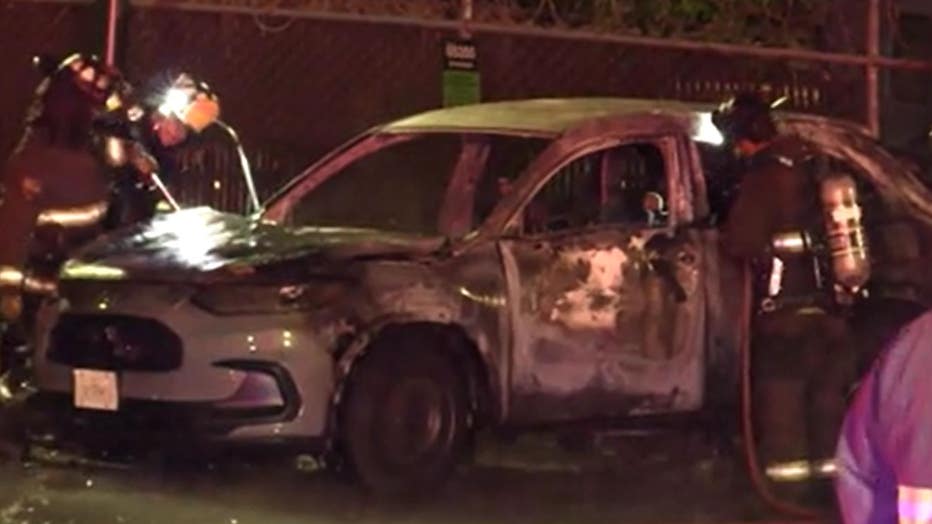 A car was set on fire with a person in it in Oakland. Sept. 15, 2023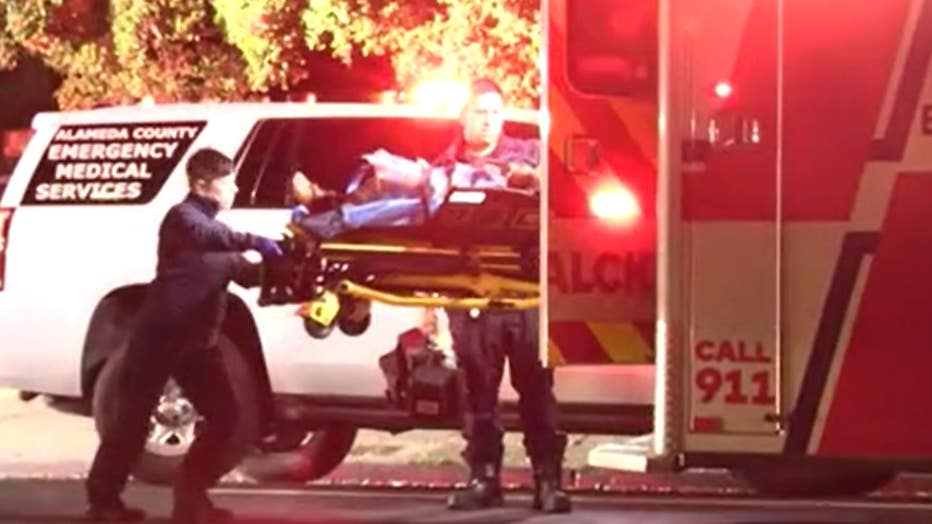 A person was wheeled into an ambulance after being set on fire in Oakland. Sept. 15, 2023