BART police arrest suspect wanted in attempted Oakland rape
UPDATE
OAKLAND, Calif. - Oakland police reported Wednesday that a suspect wanted in an attempted rape case was arrested by BART police.
Authorities did not provide details of the arrest and if he was arrested in Oakland or other parts of the Bay while riding the train.
The pictured suspect allegedly attempted to rape a store clerk Thursday morning, OPD said.
Police did not identify other suspects potentially involved.
ORIGINAL STORY
Oakland police are searching for and seeking the identity of a suspect wanted in connection with an attempted rape.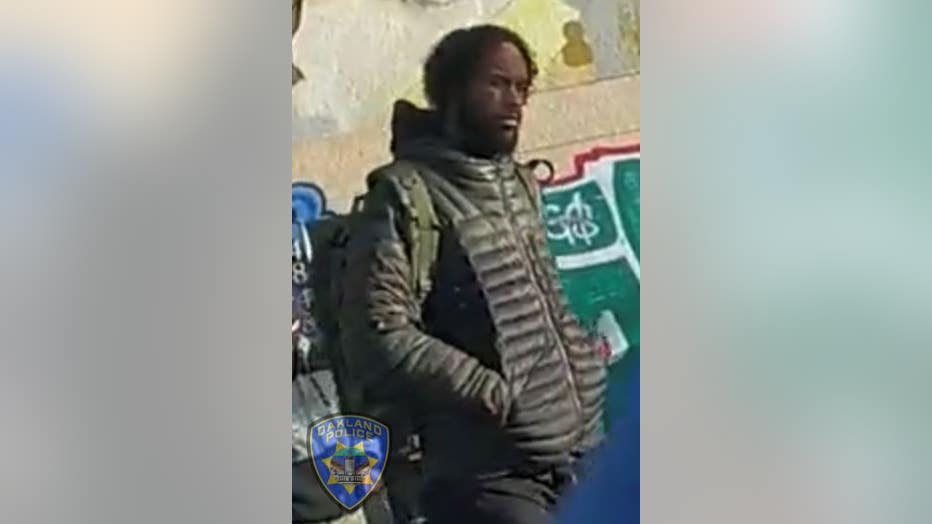 Suspect wanted in connection of attempted rape case.
Officials said the crime allegedly occurred Thursday around 9:30 a.m. in the 4700 block of International Blvd. According to authorities, the victim told officers they were working at a business at their location when the suspect entered the store and approached them.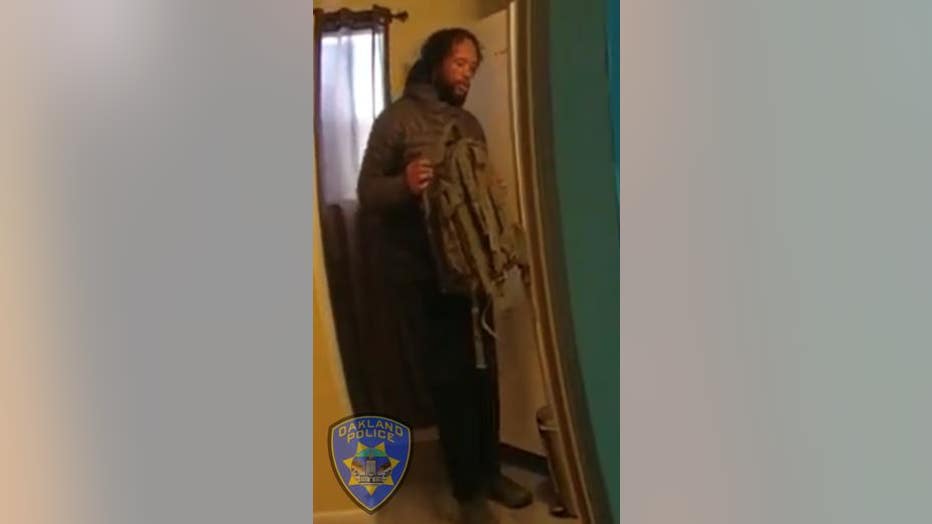 Suspect wanted in connection of attempted rape case.
The suspect is described as a Black male, approximately 35-45 years old, between 5 feet 10 inches to 6 feet 2 inches with a medium build, medium-length black curly hair that covers his ears, and a receding hairline.
SEE ALSO: Venice hit-and-run driver who plowed into mom, baby in stolen car is murdered after light sentence
When the suspect approached the victim, they allegedly pulled the victim's pants down, officials said. The victim was able to fight back and exit the store, feeding westbound on International Boulevard and onto High Street.
Authorities said the suspect was last seen wearing a green military jacket, black pants, black shoes, and a green backpack.
Anyone who sees or recognizes the individual or has more information about the case is urged to contact Oakland Police Department's Special Victims Unit at (510) 238-3641 or the tip line at (510) 238-7950.
O. Gloria Okorie is a digital reporter for KTVU. Email O. Gloria at o.gloria.okorie@fox.com or call her at 510-874-0175. Follow her on Twitter @ogloriaokorie.