Oakland's Skyline High closed, some call for metal detectors, after school shooting
OAKLAND, Calif. - Skyline High School in Oakland canceled classes on Wednesday, one day after a shooting on campus yielded two arrests and some calls to improve safety at school including adding metal detectors. 
No one was injured after gunfire rang out at the school in the Oakland hills Tuesday about 11:30 a.m. And police won't release the names of who they arrested. 
But the event rattled nerves and prompted parent Jasmine Phillip to consider beefing up security. 
 "They might need to start looking at some metal detectors or at least all the Oakland schools, but this one definitely, because things keep happening," she said. 
Yolanda Mesa added: "It shouldn't have to be like this. And I think that we definitely need metal detectors. I'm sure if you speak to a lot of the parents here, they're willing to say the same thing." 
There has been no official proposal to do so, however, and at this point, no Oakland school have such equipment. 
At least one parent arrived to the closed campus on Wednesday to recount the scare the day before and to thank the staff who protected their kids. 
Parent JT Mates-Muchin said a custodian let his son into a closet, where he hid. His daughter hid in the back of a classroom as the lockdown lasted two and a half hours. 
Both children had phones, he said, and were able to tell him that they were OK. 
Oakland Supt. Kyla Johnson-Trammell said keeping classrooms dark for one day gives the staff time to prepare to support students when they return. The day off, she said, also gives students time to process what happened. 
Students were on lock down for much of the afternoon.
Police have not said what led to the shooting, only that they arrested two people and detained two others. But they won't say whether any of those people are students at Skyline or how they were involved.  
Students said the sound of the first gunshot was faint but then suddenly, there were two more and everyone took off running.
Many parents rushed to the campus after hearing the news. A school administrator tried to reassure them as they waited an hour and a half for the lockdown to be lifted so they could reunite with their kids.  
Assistant Principal Coron Brinson told parents that the shooters "weren't shooting at any particular person." 
Police found a gun on campus.
In December, a student stabbed another student at Skyline. 
In a statement to families, Trammell-Johnson said staff will be given resources to help conduct "restorative" conversations with students when they return and behavioral health staff will be on campus to offer support.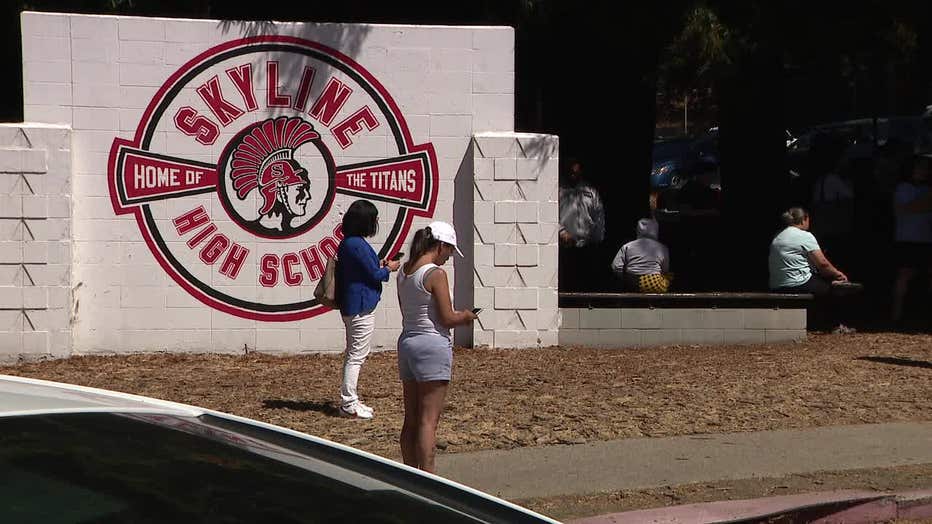 Parents wait outside Skyline High School after a shooting. No one was injured. Sept. 5, 2023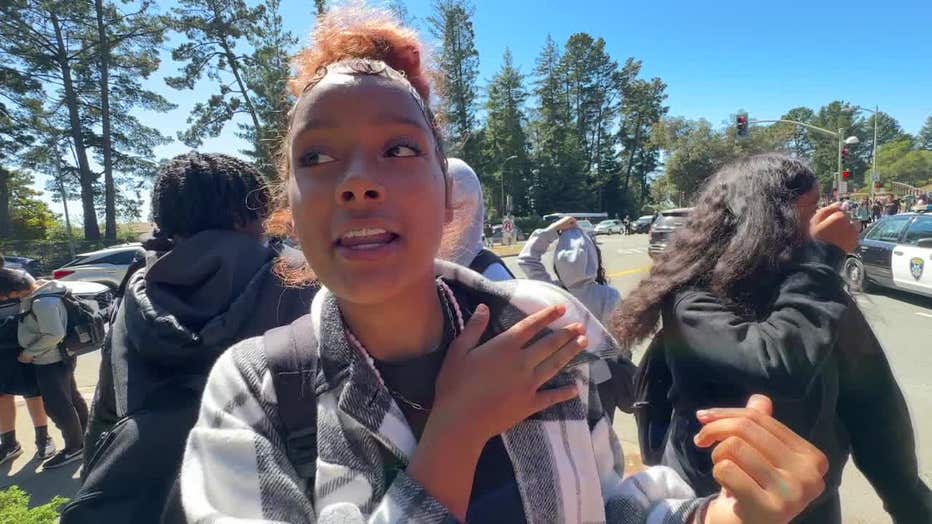 A student discusses what happened at Skyline High School after a shooting. No one was injured. Sept. 5, 2023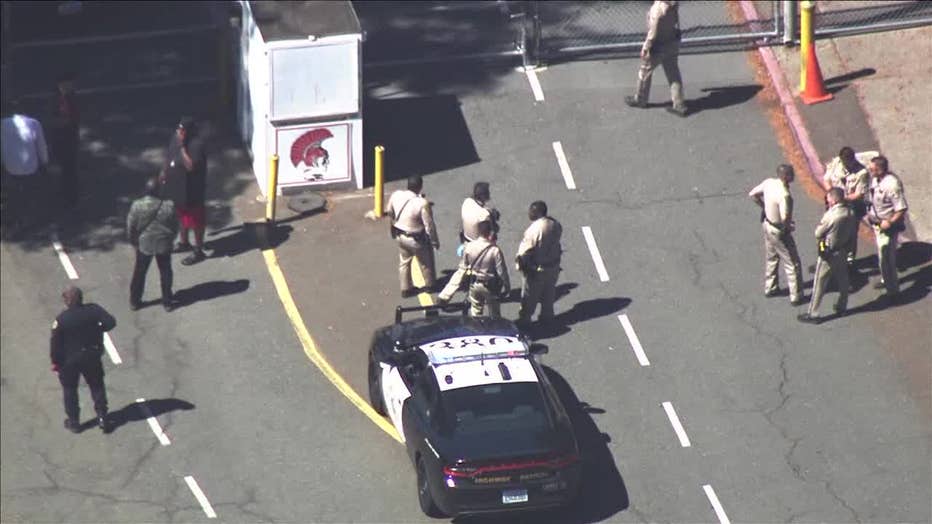 Police swarm outside Skyline High School after a shooting. No one was injured. Sept. 5, 2023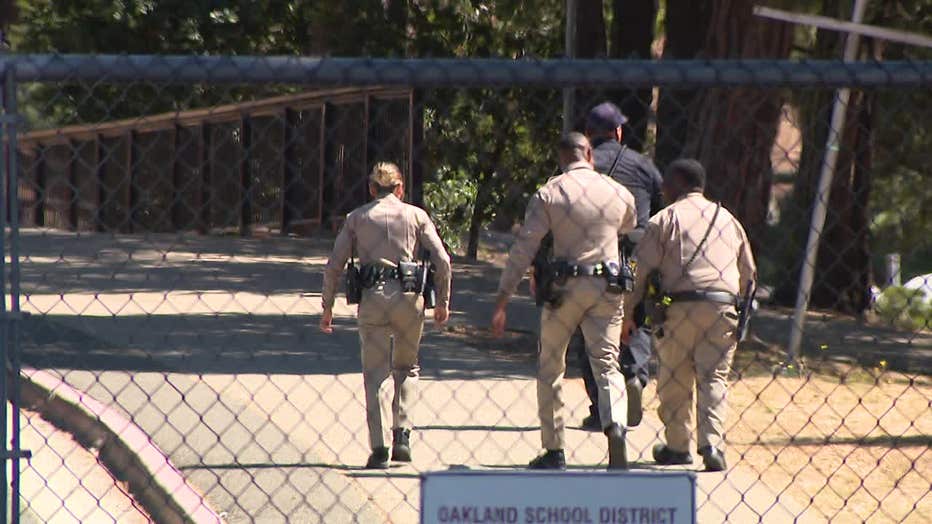 CHP officers comb Skyline High School after a shooting. No one was injured. Sept. 5, 2023