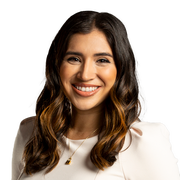 Amanda has been at KTVU since the summer of 2021. Before starting at KTVU, Amanda covered the total solar eclipse from one of the first spots it made landfall in Oregon, protests following the killing of George Floyd in the Midwest, ICE raids, gaps in reading education, covid vaccine production and many snowstorms, including a polar vortex.
Amanda started her news career working behind the scenes at KPIX in San Francisco. Her first job in front of the camera was at KAPP/KVEW in the Tri-Cities in Eastern Washington. She then traveled to the Midwest to anchor and report at WISC in Madison, Wisconsin. 
Amanda was raised in Hayward and went to school at Mercy Burlingame on the peninsula. She studied journalism at San Diego State University. 
She's covered the Bay Area's reopening following the covid pandemic, multiple teachers' and nurses' strikes, the increase in highway shootings and the search for missing Oakley woman Alexis Gabe. 
Amanda's favorite thing about the Bay Area is that her whole family is here. Her grandparents all have a deep-rooted history in San Francisco, even in news. Her grandmother was the first female newspaper engraver in Northern California. With dozens of aunts, uncles and cousins spread across the Bay Area, she has a team of supporters everywhere she visits. And every city holds a special family memory.
Amanda loves fashion and music festivals. Her favorite activity is walking along the Embarcadero with her giant chocolate lab Benni. And you can often find her cheering on her favorite teams, the Golden State Warriors and San Francisco Giants.
The latest from Amanda Quintana