Opioid crisis: Fentanyl linked to deaths of 3 teen girls and an infant in San Jose, as state overdoses rise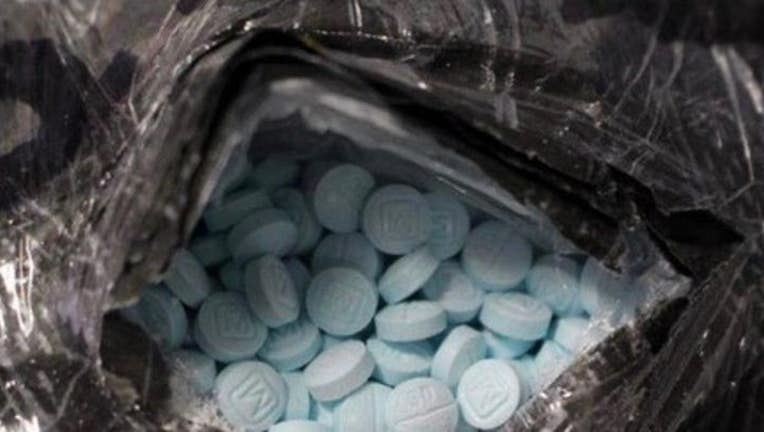 article
SAN JOSE, Calif. - California saw a record 6,095 deaths from fentanyl last year according to preliminary figures recently released by the state. And in Santa Clara County, data showed the synthetic opioid was linked to the deaths of three teenage girls and a baby under the age of one, within about a month's span. 
All four young people died in San Jose this year.
On April 16, fentanyl poisoning claimed the life of a 15-year-old girl, according to data from the Santa Clara County Office of the Medical Examiner-Coroner. 
Two weeks later, fentanyl toxicity was noted in the suicide death of a 17-year-old girl. 
And then the following month, on May 13, a 16-year-old died as a result of fentanyl poisoning. 
That same day, the coroner's office said a baby girl under the age of one died from combined methamphetamine and fentanyl toxicity.
SEE ALSO: Man convicted of selling fentanyl-laced pills to Los Gatos High School students
The cases were followed by a news release from Santa Clara County this summer reporting a spike in fentanyl-related overdose deaths this year as they more than doubled in May, with 41 deaths, compared to 17 the previous month.
Officials warned about fentanyl-laced pills circulating in the community. Santa Clara Medical Examiner-Coroner Dr. Michelle Jorden was quoted as saying, "most fentanyl drug deaths in the county involve fentanyl combined with other drugs, including methamphetamine." 
Preliminary figures from the state showed that last year, the county saw 134 fentanyl related deaths.
SEE ALSO: San Jose doctor arrested for alleged illegal opioid prescription scheme
Thursday marks International Overdose Awareness Day, an annual campaign aimed at ending overdoses and dedicated to remembering the lives lost to drugs. 
Santa Clara County Supervisor Cindy Chavez, who along with District Attorney Jeff Rosen, established a county-wide fentanyl working group in 2022, planned to mark the day with local leaders as well as parents of teens and children who have died of fentanyl overdoses and poisonings. 
Stream KTVU on your TV by downloading Fox Local on your Roku, Amazon Fire, AndroidTV or AppleTV device for free. More details here.
As part of the event, Chavez will highlight the county's ongoing plans to combat the opioid crisis. 
In the Bay Area, San Francisco had the highest age-adjusted rate of deadly fentanyl overdoses with nearly 30 per 100,000 people. The city lost 312 lives to fentanyl last year, according to the state's figures.
Preliminary data from the city suggests a sharp rise in fentanyl overdose deaths already in 2023. A report released this month by San Francisco's chief medical examiner showed that from January to July, 385 people died of accidental overdoses related to fentanyl in the city.