Levee breach floods community of Pajaro
PAJARO, Calif. - The Pajaro River levee was breached overnight Friday, prompting mandatory evacuations for thousands of residents.
This comes after a levee breach along the Parjaro River flooded the community of Pajaro and part of Watsonville overnight. 
This is a 120-foot breach. It happened around midnight, sending water rushing into neighborhoods and flooding homes and businesses while many people were asleep. 
Emergency crews performed 90 rescues overnight. About 20 of those rescues were by boat. A helicopter was used to rescue a person stranded in the middle of the river. The California National Guard was also brought in. Soldiers were seen helping people stuck in their cars. 
"The focus since yesterday has been the preservation of life and safety for all individuals in flood zones," said Sonia De La Rosa, the Monterey County Administrative Officer. 
Residents were seen trudging through knee-deep water with their belongings and pets. There are about 1,700 residents in the community of Pajaro. Many are immigrants and farmworkers.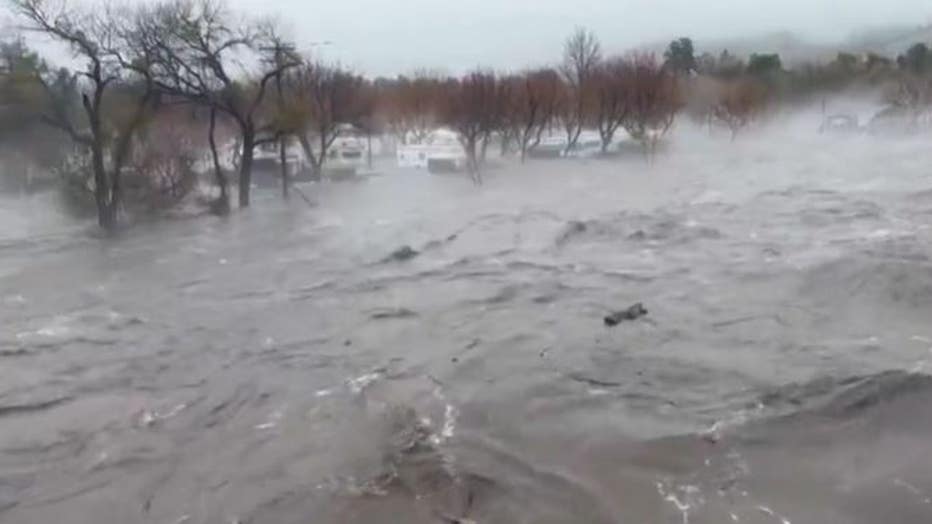 The Pajaro River levee broke early Saturday resulting in active flooding.
"The worst-case scenario has come to fruition here in Pajara," said Luis Alejo, with the Monterey County Board of Supervisors. 
Alejo said it's unknown exactly why the levee broke. He said the county reinforced it during a set of strong storms in January. 
"With all the ground saturation and runoff from four counties that feed into the Pajaro River, it was just a massive volume of water that the levees were not able to hold up."
There's another round of storms on the way, which does not allow much time for the water to recede to make repairs. For now, the water is flowing uncontrolled. 
"With the close proximity of this atmospheric river to the last one we just received days ago, the ground is incredibly saturated as are the trees. It will not take much to knock down trees and cause power outages," said David King with the National Weather Service. 
There are currently no reports of any deaths connected to the flooding. People are being told to not drink tap water in Pajaro or use it for cooking because it may be contaminated.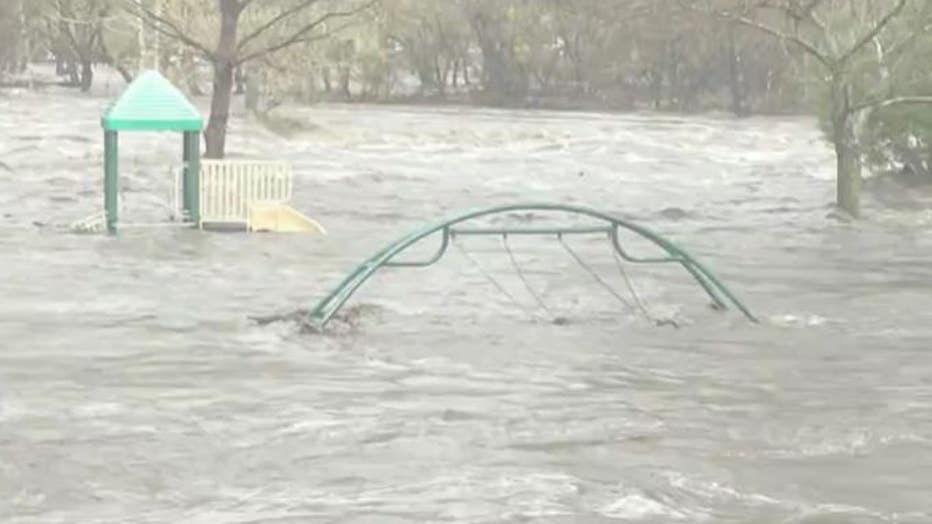 A playground sits under water after Pajaro River levee broke early Saturday resulting in active flooding.
ALSO: Some Bay Area reservoirs spilling over after latest round of storms