Peyton Hillis 'needs as many prayers as he can get' after saving kids from drowning in Florida: report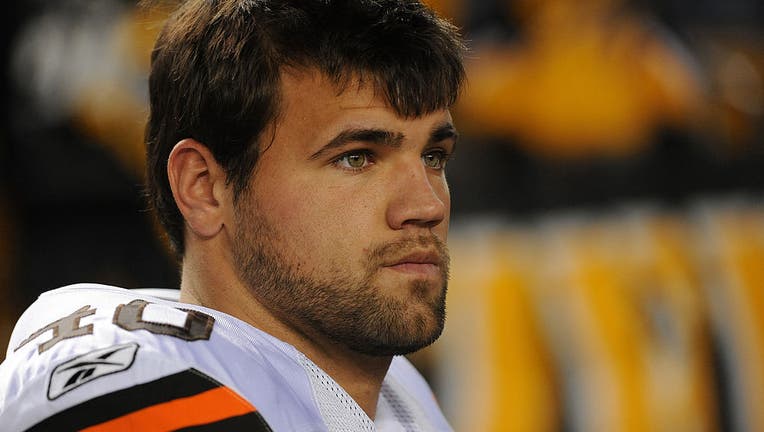 article
PENSACOLA, Fla. - Former NFL running back Peyton Hillis is reportedly still in critical condition after saving his kids from drowning in Florida last week. 
According to WREG, Hillis is still dealing with kidney issues and prayers were asked as he continues to fight. 
"This reporter was told Peyton is battling and definitely needs as many prayers as he can get," the outlet reported on Sunday. 
Hillis, 36, was reportedly at a beach in Pensacola, Florida when he rescued two of his children from drowning on Wednesday. He was taken by helicopter to the hospital. 
His relative, Greg Hillis, said in a Facebook post late Thursday night that the seven-year NFL veteran was doing better.
"He's still in intensive care and having some problems with his kidneys and his lungs but the doctors say he is improving. I just wanted to head off any rumors that may be started. I'm sure he would want everyone to know that he appreciates all of the prayers being thrown up on his behalf!!!"
A prayer vigil was held for Hillis on Sunday at Shiloh Christian School in Arizona. His former team, the Arkansas Razorbacks, tweeted out well wishes for a speedy recovery.
Hillis was drafted by the Denver Broncos in the seventh round of the 2008 NFL Draft where he spent his first two seasons. 
However, he broke out as a member of the Cleveland Browns, rushing for 1,177 yards on 270 carries and scoring 11 touchdowns in 2010, according to FOX News. He spent the 2012 season with the Kansas City Chiefs before spending his final two seasons with the New York Giants. He was also the cover athlete of Madden NFL 12. 
Hillis has been retired from the NFL since 2015.