Pigeon carrying backpack filled with meth captured in prison yard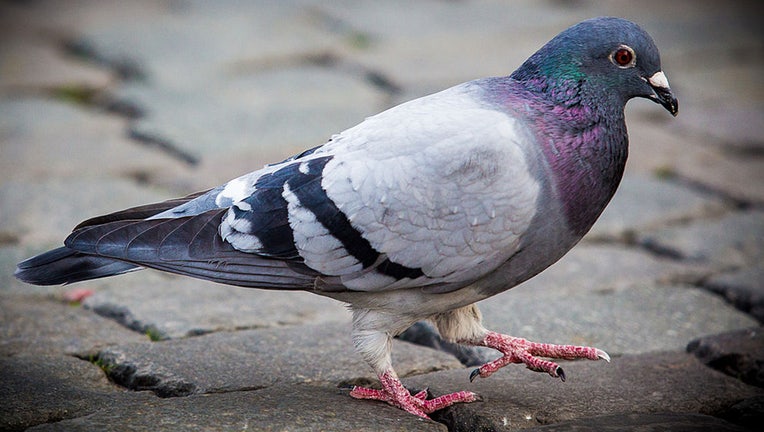 article
Birds in a prison yard are not exactly out of the ordinary, but when one shows up wearing a tiny backpack filled with drugs, then that can make for an interesting investigation. 
During the afternoon of Dec. 29, 2022, at the Pacific Institution in Abbotsford, British Columbia, prisoners and guards were in the outdoor recreation yard when a pigeon landed on the ground. 
At first, everything appeared normal but then the guards noticed something peculiar about the pigeon, it was wearing what appeared to be a miniature backpack. 
"It has been described as a 'pigeon wearing what appeared to be a homemade fabric backpack,'" John Randle, Pacific regional president of the Union for Canadian Correctional Officers, told FOX TV Stations in an email. 
After some time, the guards were able to capture the bird and see the contents of its tiny satchel, only to find there were a few grams of methamphetamine inside. 
"My initial reaction was shock because of all the advancements in technology and the number of drones we've seen," Randle told The New York Post. "The fact that it's tied to a pigeon is abnormal." 
Officials took the narcotics into evidence and safely released the bird, Randle said. 
The incident is still under investigation and as of this report, no current inmates have been linked to the case. 
"This is something that is not a normal occurrence, having a live animal/bird introducing contraband into a federal institution however the introduction of drugs and weapons coming from drones has been something correctional officers have been encountering for some time now," Randle continued. 
The Correctional Services of Canada have been looking into radar systems that will help correctional officers detect drones from making illegal drops into prisons, Randle said, but this won't be enough to stop contraband infiltrating these facilities. 
"Once a drone is detected, how will we get our hands on the package before the inmates do? Interception is essential to keep the contents of the packages out of the penitentiaries," Randle said. 
Randle hopes that these types of incidents will encourage the Correctional Service of Canada to seriously consider adding measures to help law enforcement catch contraband before it gets into prisons. 
"The drugs and weapons entering our institutions are causing outbreaks of violence between inmates and against correctional officers. The cellphones are used to communicate with the outside and arrange deliveries. The tobacco often causes inmates to go into debt, which can have dire consequences. In recent months, correctional officers have detected or intercepted an average of two packages per week. That's just the ones we see. There are all the deliveries that get past us," Randle added.  
This story was reported from Los Angeles.