Police chase ends in Oakland FoodMaxx, shooting suspect arrested
OAKLAND, Calif. - Oakland police say a man led officers on a chase Wednesday that ended at a supermarket. Officers say it all began after the suspect fired a gun at cars on city streets from a stolen vehicle. 
The individual was safely taken into custody and a firearm was recovered.
Dozens of Oakland Police Department officers swarmed the FoodMaxx supermarket in the Fruitvale neighborhood as they hunted for the armed suspect. It caused a scare among the people inside and the store had to be evacuated. 
Police initially said officers responded to the 1200 block of 90th Avenue at around 5:15 p.m. to investigate a ShotSpotter activation. The suspect shot at vehicles in this area, leaving bullet holes and shattering windows, officials said. A bullet also struck a home, but no one was injured, police said. 
OPD said they tracked a suspect vehicle to the 3000 block of E 9th Street, where the supermarket is located. As police searched for the driver of the vehicle, they set up a perimeter and asked the public to avoid the area. 
Officers described the suspect, a 25-year-old, whose identity has not been released, as armed and dangerous.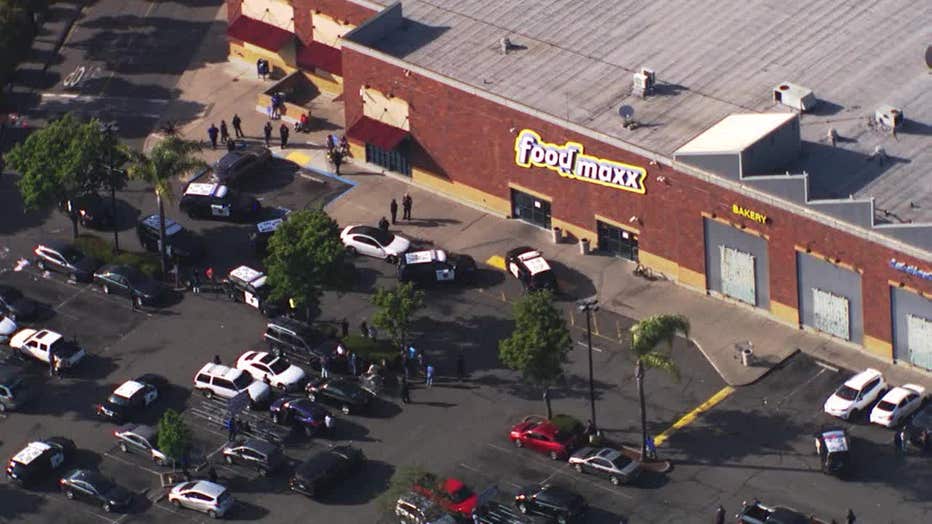 Heavy police presence at Oakland FoodMaxx store on E. 9th Street. May 24, 2023. 
"I'm just scared period. People have guns and stuff like that. You never know when people run inside stores. You never know what happen at all," said Aretha Guidrey, an employee at FoodMaxx who had to evacuate. 
Other employees said the store was filled with customers around 5:30 p.m. when police told them to evacuate. 
"He was screaming 'Everybody out! Everybody out!' I came out to check out what's going on. He said 'Everybody evacuate, evacuate, evacuate! Everybody out, everybody out!' with the big gun out.  I'm like 'What happened?'" said Keylin Medina, another employee who evacuated.  
When police first spotted the suspect's white Infiniti sedan, they said they tried, but failed, to get the driver to stop. The driver then allegedly rammed his sedan into a second police vehicle. Police used a helicopter to track the suspect, who drove to the FoodMaxx store and ran inside.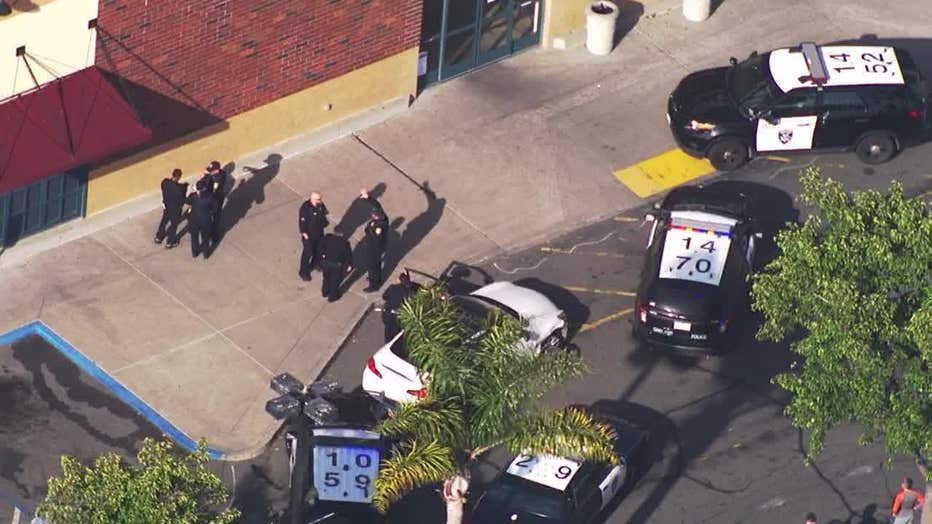 Heavy police presence at Oakland FoodMaxx store on E. 9th Street. May 24, 2023. 
Medina said police asked her for information. 
"They came to ask me if I had seen anybody… a Mexican guy with shorts," Medina said. 
SEE ALSO: Oakland crime crackdown vowed in wake of robbery spree and arrests
After workers and shoppers evacuated, police deployed a robot and a drone inside the store to search for the suspect. Almost two hours later, they located and arrested him. 
Witnesses said people were scared and children were crying.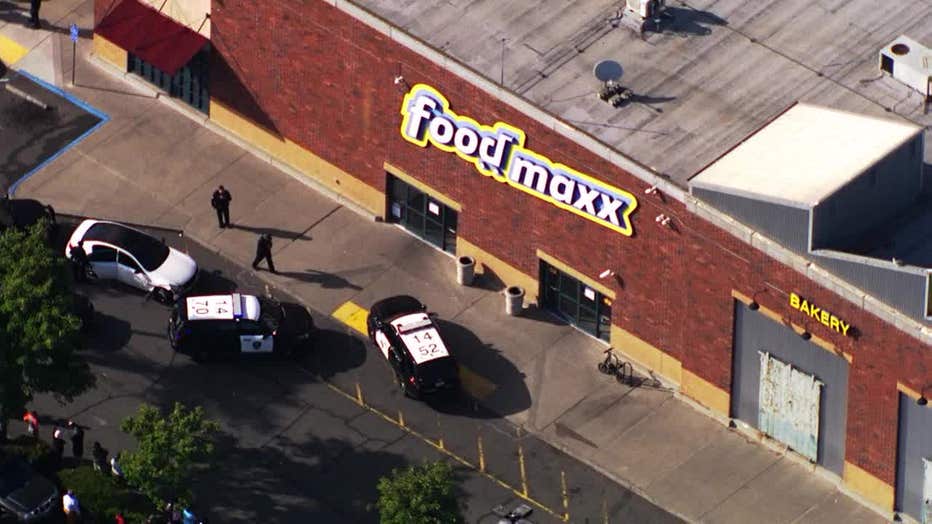 Heavy police presence at Oakland FoodMaxx store on E. 9th Street. May 24, 2023. 
Fear turned into relief that no one was injured, including the officer whose vehicle was struck by the suspect. 
Police said the gun the suspect used was recovered from the white sedan, which was stolen.