Lanes cleared after residual back-up on Bay Bridge from accident
SAN FRANCISCO - A car accident on the Bay Bridge Sunday caused residual back-up for some hours, officials said.
Two cars collided Sunday afternoon around 4 p.m. Emergency units arrived for injuries shortly afterwards and blocked the left and center lanes on I-80, according to a video posted on Citizen.
SEE ALSO: Woman and girl hospitalized after hit-and-run: Oakland police
The injuries from the victims were minor, but their cars were disabled due to the crash, causing four lanes traveling westbound to be closed for nearly an hour.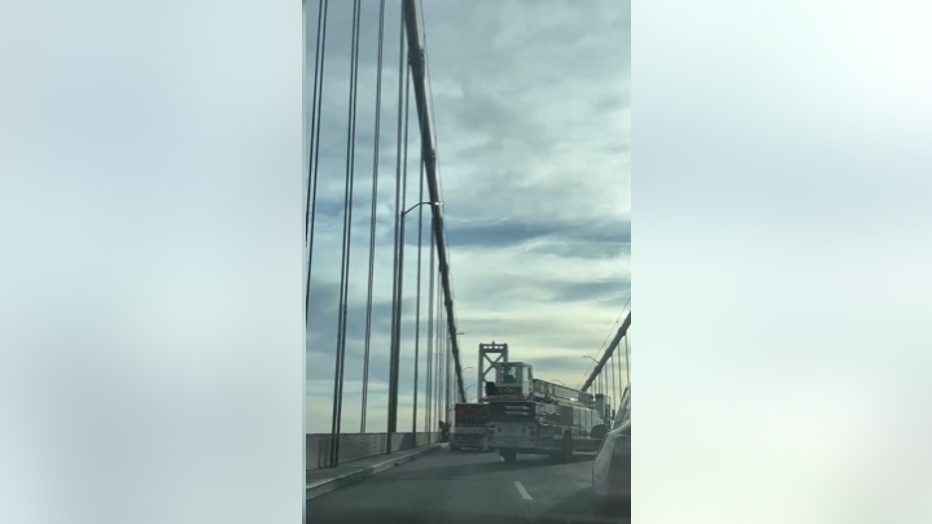 READ MORE: 2 children injured after car crashes into house and gas main: Oakland fire
All lanes have been cleared, and all bridges have been reopened.
RELATED: Safety concerns, traffic over juveniles biking on Bay Bridge
It is unknown what caused the collision at this time. 
O. Gloria Okorie is a digital reporter for KTVU. Email O. Gloria at o.gloria.okorie@fox.com or call her at 510-874-0175. Follow her on Twitter @ogloriaokorie.