Revolving door of Oakland top cops showcases department's instability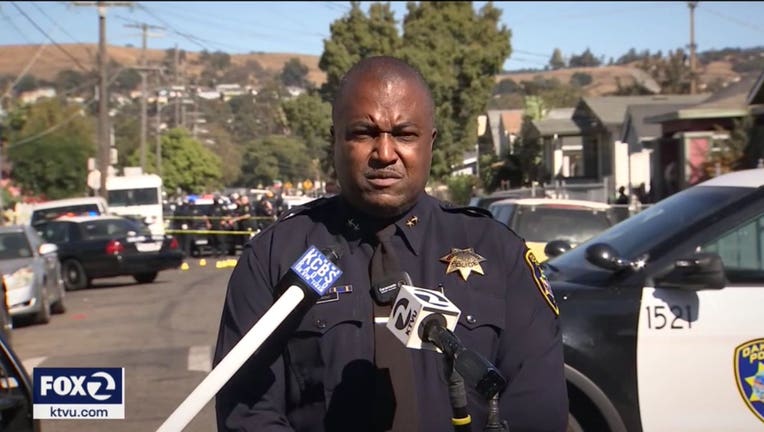 article
OAKLAND, Calif. - When news broke this week that the chief of the Oakland Police Department was placed on administrative leave, it may have come as a surprise to some, but the department's top-cop position has had a problematic history. 
The high turnover of police chiefs has been an embarrassment to the department for nearly 20 years. To give some perspective, here's a quick look at the timeline of instability: 
LeRonne Armstrong is the 12th person to serve in the role since 2009. In October of that year, Anthony Batts took over for Wayne Tucker. Batts left in 2011 following a controversy over police department reforms. Then, Howard Jordan took over and lasted until May 2013 when he resigned for health reasons.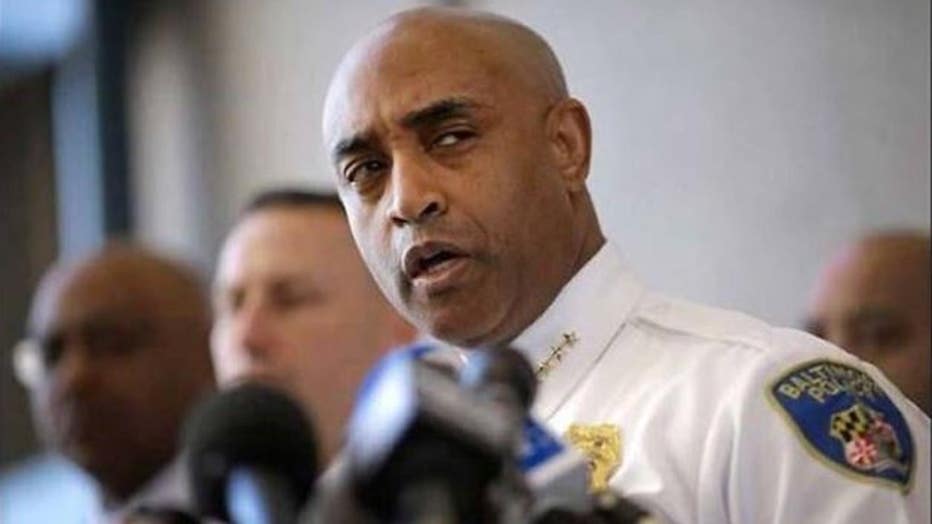 Former OPD Chief Anthony Batts. 
MORE: What's next for Oakland now that police chief has been put on administrative leave
That's when Anthony Toribio became interim chief, but that only lasted two days before voluntarily stepping down. Comparatively speaking, Sean Whent had a lengthy run as police chief from 2013 to 2016. Whent left when several officers were involved in a sexual misconduct scandal.
Then came a turbulent nine days when there were three chiefs; Ben Fairow, followed by Paul Figueroa and then city administrator Sabrina Landreth. 
In 2017, Anne Kirkpatrick came on board as Oakland's first female police chief. She lasted three years before being fired in February 2020. Assistant Chief of Police Darren Allison took over as acting chief until April of that year. Susan Manheimer would serve in an interim role until Armstrong was hired in February 2021. 
COMPLETE COVERAGE: Oakland police chief on administrative leave following scathing report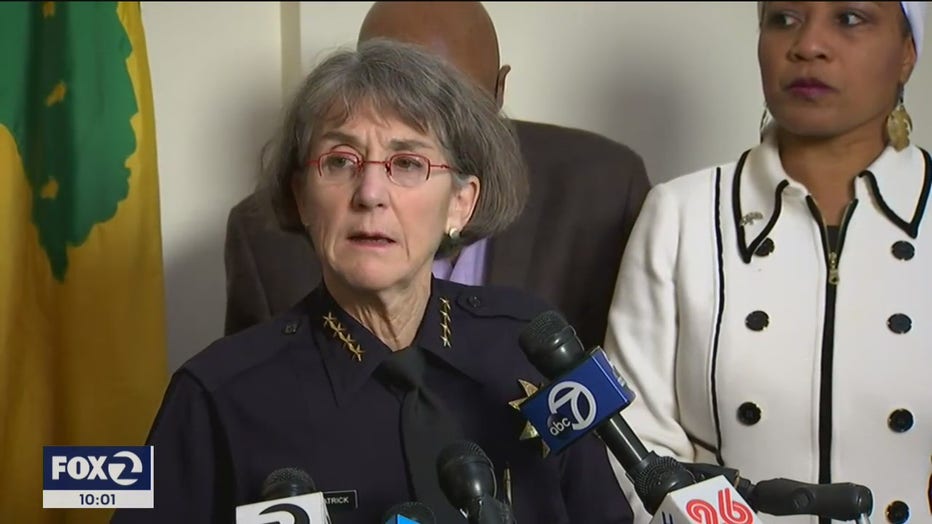 Oakland Police Chief Anne Kirkpatrick was fired on Thursday.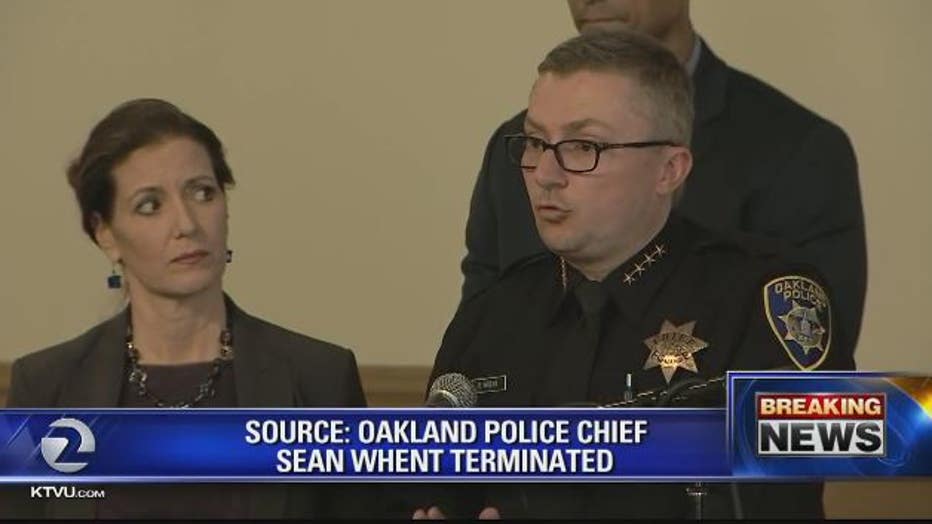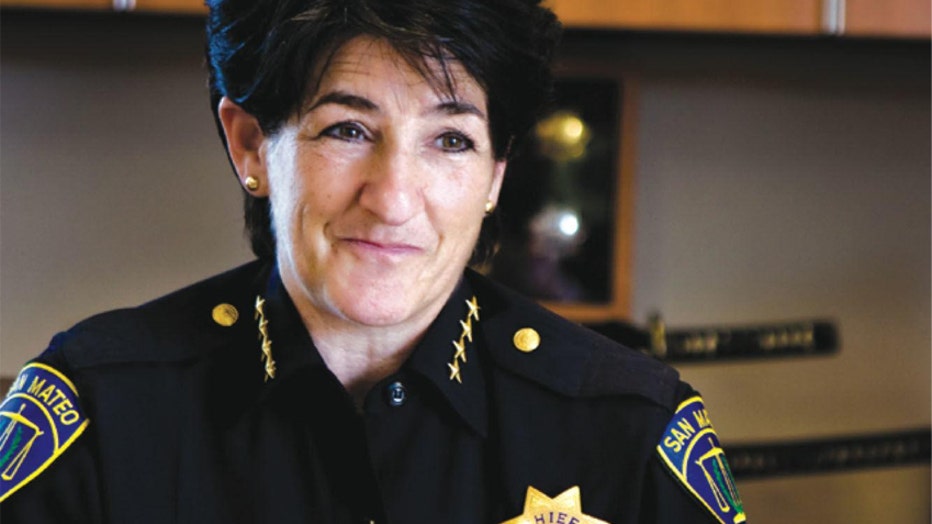 FILE ART - Susan Manheimer