Samsung adds three devices to smart home range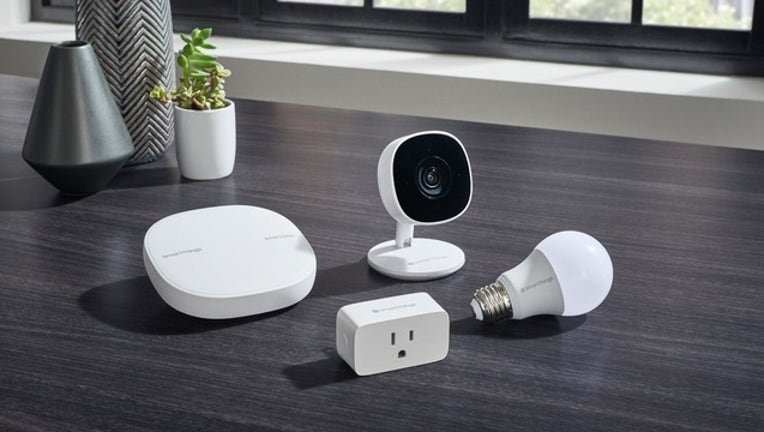 San Jose, Calif. (KTVU) - Samsung announced the addition of three new affordable smart home devices to its SmartThings platform - a camera, a Wi-Fi plug, and a bulb on Monday. 
The SmartThings Cam, a home monitoring solution is priced at $89.99. It captures 145-degree wide-angle video in Full HD, and is capable of sensing motion and object detection. Families can track camera footage on the SmartThings app, and receive notifications when movement is detected in a specified active zone, like a nursery, for example. The Cam records video in HDR (High dynamic range) technology, and supports two-way audio, enabling easy communication from a smartphone.
The SmartThings app enables automation features with the camera – users can configure SmartThings bulbs to turn on when motion is detected at night, or automatically turn on activity zones when a user leaves home. 
The Cam comes with 24 hours of cloud storage at no additional cost, with the option of connecting up to four Cams. 30-days of cloud storage costs $7.99 per month or $79.99 per year, and lets you connect up to eight SmartThings Cams.
The SmartThings Cam and WiFi Smart Plug ($17.99) work with your in-home Wi-Fi out of the box – they don't need a SmartThings Hub to function.
The SmartThings Smart Bulb ($9.99) needs a SmartThings Hub ($69.99) to work, enables you to control its brightness through a voice assistant, or schedule the light to turn on at a specified time.  
The new smart home devices are available through Samsung's website and select retailers in the US, including Best Buy.