San Francisco father and bar manager falls to his death at 33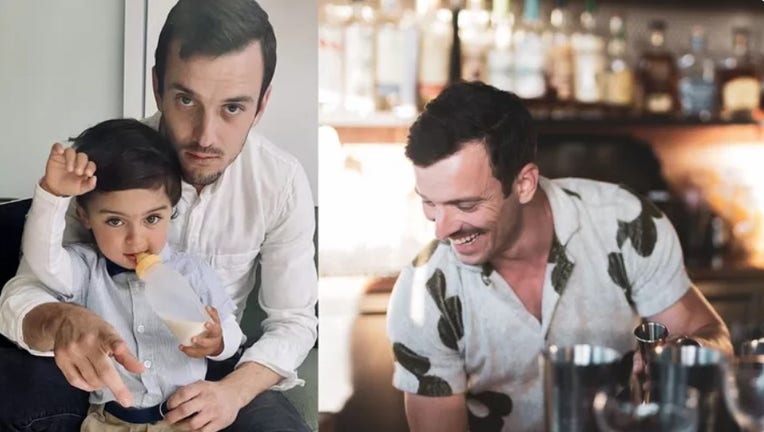 article
SAN FRANCISCO - A well-known bar manager in San Francisco's Russian Hill neighborhood fell to his death Friday night.
Ilya Romanov, manager of Bar Iris, was found on the ground at the 2300 block of Polk Street around 11:30 p.m., according to police. He was pronounced dead at the scene.
The 33-year-old fell from a roof, according to SFPD, and no foul play was suspected. His death appears to be accidental, The San Francisco Chronicle reported.
"Ilya was and always will be one of a kind," said Emilio Salehi. "He was fiercely loyal, reliable, and thoughtful. Ilya was hilarious, always making us laugh with corny jokes or just generally being a lovable goofball."
He was named a Rising Star in November by StarChefs, who recognizes food and beverage professionals not only for their exceptional food and drinks, but also for their ability to lead and inspire.
StarChefs said Romanov moved to the U.S. from Russia at age 17 and attended culinary school at Cabrillo College in Aptos. He relocated to San Francisco in 2014, hoping to learn more about the craft of bartending. 
ALSO: San Francisco jazz musician hit and killed by Caltrains
In 2021, Romanov and Chef David Yoshimura of Nisei opened Bar Iris, according to StarChefs.
Salehi said Romanov was incredibly creative and hardworking, and it was fulfilling to see him develop Bar Iris.
"Meticulously designing every detail and doing so much of the work himself," said Salehi. "Often I'd see Ilya covered in dirt, with paint on his overalls, and cuts on his hands. But no matter what, I always saw him with that massive smile on his face."
Salehi said Romanov was father to a 'curious little boy named Ezra.' He created a GoFundMe to support Ezra and his family members.
"While it's heart-rending to know that Ezra will no longer be able to spend time with his dad, he's fortunate to have such a strong mother, Maya, who will undoubtedly guide him well through life." said Salehi. "I hope one day he will know just how much impact his father had on everyone around him."