San Francisco hits milestone for sale of electric vehicles, hybrids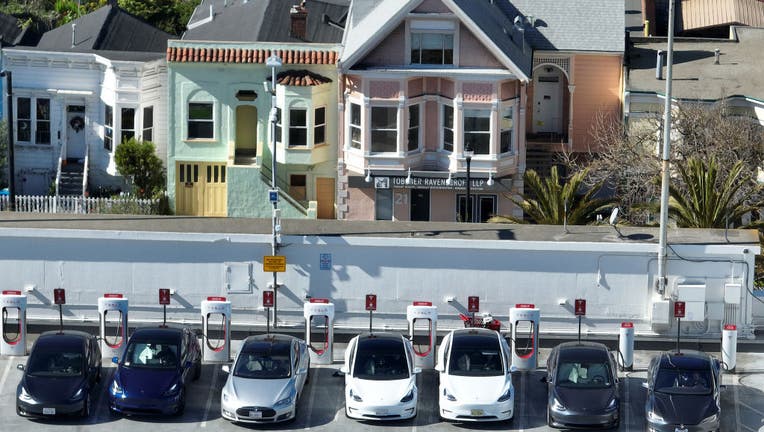 article
SAN FRANCISCO - San Francisco and surrounding parts of the Bay Area became the first U.S. metro area where electric and hybrid cars compose 50% of new car sales, according to an analysis report by S&P Global Mobility.
Electric or hybrid vehicles made up 53.1% of new car sales in what the report called the San Francisco market this April, the report said.
This is the first time that a major metropolitan area in the country has hit this threshold, the report said.
Among various demographic factors, the report also flagged that many of these electrified vehicle buyers are well off financially, noting that 46.6% of San Francisco buyers had a household income of more than $200,000. Only 15.7% of Bay Area buyers had a household income of less than $75,000.
Almost one in four new car sales in San Francisco are Teslas. Zip codes in Los Altos, Saratoga, Piedmont, and San Ramon were also big buyers of electric and hybrid cars, the report found.
Back in April, Gov. Newsom announced that California had reached its goal of selling 1.5 million zero-emission vehicles ahead of the target.