San Francisco city attorney subpoenas home title protection company for alleged deceptive advertising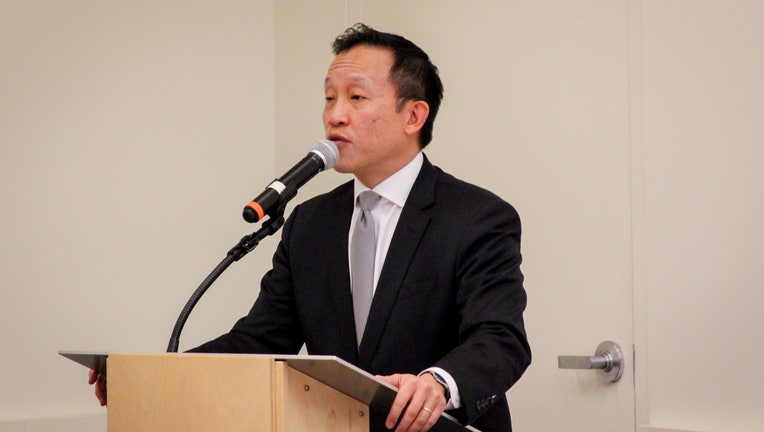 article
SAN FRANCISCO - City attorneys from San Francisco and San Diego are seeking more information on a California-based company that allegedly scammed people into buying unnecessary home title protections. 
The city attorneys on Monday said they issued a subpoena against Home Title Lock, which allegedly used deceptive advertising to sell an unnecessary subscription service meant to protect homeowners from having their homes stolen from them. 
The company reportedly incited fear about "home title theft," where scammers access a home title online, forge a signature, and claim that a home is sold to them. The company said this crime is rapidly on the rise across the country in their television, radio and online advertisements, and in order to protect their homes, homeowners should purchase their services. 
The company is "proudly recommended" by prominent conservative figures like Newt Gingrich, Ben Shapiro, Bill O'Reilly and Glenn Beck, according to its webpage.  
The city attorneys allege that the Home Title Lock services will not safeguard a person's home title; it can only notify them that a deed has been recorded. And at least in California, a fraudulent deed would not result in the loss of a home or its equity. 
"Home Title Lock targets and preys upon elderly Californians whose homes are their chief source of financial security," San Diego City Attorney Mara Elliott said. "It convinces its customers that they will wind up penniless if they do not invest in services they do not need. Home Title Lock's conduct is not just illegal; it is unconscionable and cruel." 
San Francisco City Attorney David Chiu alleges that Home Title Lock has "manufactured a 'home title theft' crisis" to specifically deceive elderly homeowners to buy services that many county recorders' offices already do for free. 
"Home Title Lock is a scam, plain and simple," Chiu said.  
SEE ALSO: San Francisco restaurant used as inspiration for Bob's Burgers, closes for good
"False identity theft scares, like those created by Home Title Lock, take attention away from important privacy and data security efforts. We are seeking further information to understand how many California homeowners may have been harmed by these misleading advertisements," he added. 
The attorneys allege that Home Title Lock's ads may violate multiple state laws, like California's Unfair Competition Law, in which courts are permitted to stop misleading advertising and provide refunds to consumers. 
The filed subpoena seeks information about the company's impact on consumers in California. 
Consumers who have information about Home Title Lock are encouraged to contact the San Francisco City Attorney's Office through its hotline at (415) 554-3977. 
Home Title Lock did not immediately respond to a request for comment.