San Francisco deputy investigated in county jail break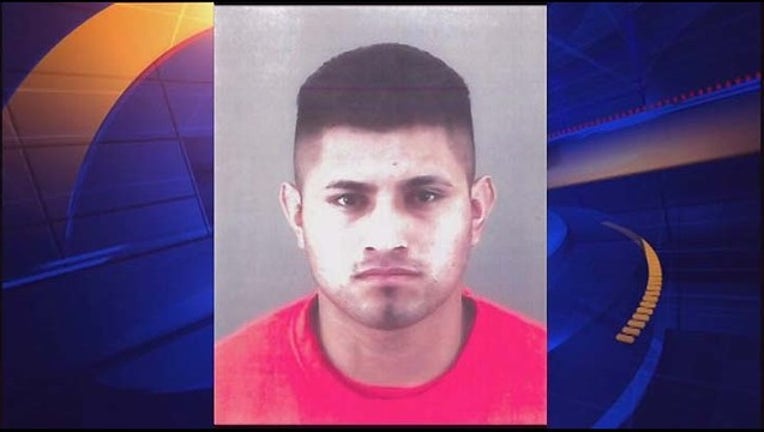 SAN FRANCISCO (KTVU and wires) – A deputy who was guarding a notorious drug kingpin when he escaped from the San Francisco County Jail faces termination and possible criminal charges, the San Francisco sheriff announced Friday.
San Francisco Sheriff Ross Mirkarimi held a Friday news conference to address the escape of Alexander Santiago-Gonzales, who was not handcuffed and was not in a secure part of the jail when he escaped on March 23rd.
Mirkarimi said based on an internal review of the escape he was beginning termination proceeding for the deputy who escorted Santiago-Gonzales to the basement.
"It appears that previously instituted security protocols were ignored and directly contributed to the escape," he said.
Mirkarimi said those protocols were put into place after a previous escape from the jail.
"The changes had already been put into place prior to the most recent escape which is what adds to the gravity," he said. "Why was an inmate who should never have been used for used for taking out the trash – especially as a federal safe hold – be taking out the trash."
"This should have never been allowed to happen," Mirkarimi added.
Santiago-Gonzales was arrested last year after a three-month Santa Cruz County Anti-Crime Team investigation. He was known as "Carlos" on the street and was considered "a significant source of supply of methamphetamine and heroin to several local drug traffickers in Santa Cruz County," according to investigators at the time of his arrest.
Sheriff's officials said Santiago-Gonzales was booked into jail in July of 2014 on a U.S. Marshal hold for narcotics trafficking, possession of a firearm and a felon in possession of firearms in narcotics trafficking.
Mirkarimi, who announced a $5 million warrant for Santiago-Gonzales' arrest, said his department's investigation into the escape would be "ongoing – both administrative and potentially criminal."
Anyone who believes they see the escapee should stay away and call law enforcement immediately.
Anyone with information about the whereabouts of Santiago-Gonzales is being asked to call (415) 734-3111 or 911.