San Francisco judge invokes red flag order against synagogue shooting suspect
SAN FRANCISCO - A judge on Thursday granted a two-year gun violence restraining order against a man accused of firing blanks inside a Richmond district synagogue, the San Francisco city attorney's office said. 
San Francisco Superior Court Judge Michelle Tong issued the order against Dmitri Mishin in connection with shootings at the Schneerson Center on Feb. 1 as well as the Balboa Theatre the day before.
The restraining order will remove firearms from Mishin and prevent him from owning or possessing firearms or ammunition for two years. 
City Attorney David Chiu pushed for this order. 
Since San Francisco implemented its gun violence restraining order law in 2019, the city has used the law to remove firearms from nearly 50 people who posed a danger to themselves or others. The city attorney's office said there was only one request so far that has been denied.
"Mr. Mishin is a textbook example of someone who poses a risk to the public and should not have access to firearms," Chiu said previously in a statement. 
Mishin is accused of firing blank ammunition rounds into the Schneerson Center, a hub for mostly Russian Jews, and interrupting a class being taught to a group of synagogue elders on Feb. 1.
He is also reported to have made strange comments to synagogue officials about "the Mossad," Israel's intelligence agency.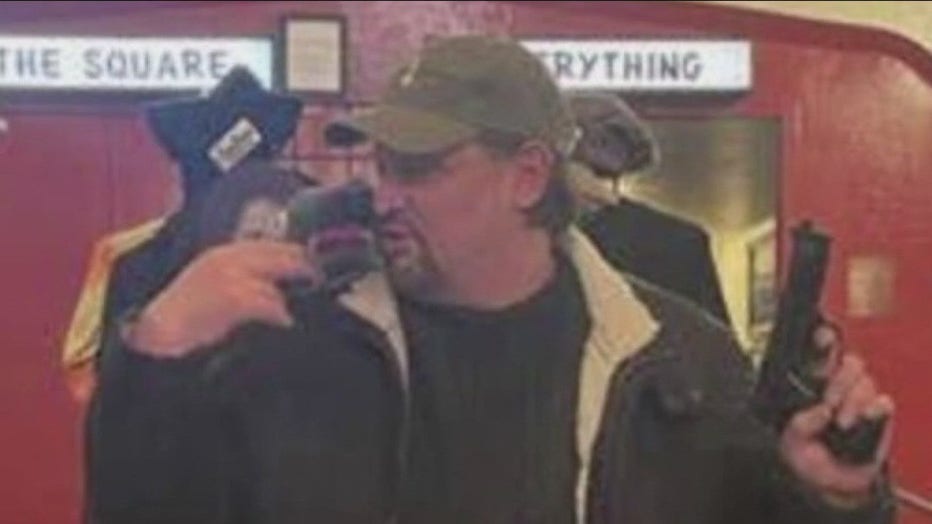 The day before, on Jan. 1, the city attorney's office said Mishin allegedly took out a firearm inside the Balboa Theatre.
The San Francisco Standard and the J. Weekly have reported that social media accounts appearing to belong to Mishin have posted anti-Semitic content and Nazi propaganda.
Mishin was arrested on Feb. 3.
SEE ALSO: SFPD, FBI searching for man who fired apparent blanks inside Russian synagogue
The District Attorney's Office charged Mishin with two felony counts of making threats obstructing the exercise of religion, one count of misdemeanor disturbing a religious meeting, and five counts of misdemeanor brandishing a replica firearm. 
The District Attorney is seeking hate crime enhancements on the felony threats obstructing the exercise of religion.
Mishin has pleaded not guilty.