San Pablo animal rescue at risk of closing over rent dispute with Caltrans
SAN PABLO, Calif. - An animal rescue shelter in San Pablo says it may be forced to close or move amid a property dispute with the landlord, Caltrans.
Jelly's Place on San Pablo Dam Road was told by Caltrans, which owns the property that the rescue would need to bid at auction to keep renting the lot or sign a long-term lease up to 20 years at a higher price.
"I've put my heart and soul into this place," Jelly's Place founder Julie Bainbridge said. "If we're no longer here it's going to cause chaos in several communities around here so we really don't want to move."
The no-kill shelter has 15 employees and houses nearly 150 animals. It offers free vaccines, spay and neutering and rescues to disabled and sick dogs and cats.
"It does great things for the community," Jelly's Place employee Shannon Hardin said. "All these guys wouldn't have a home otherwise."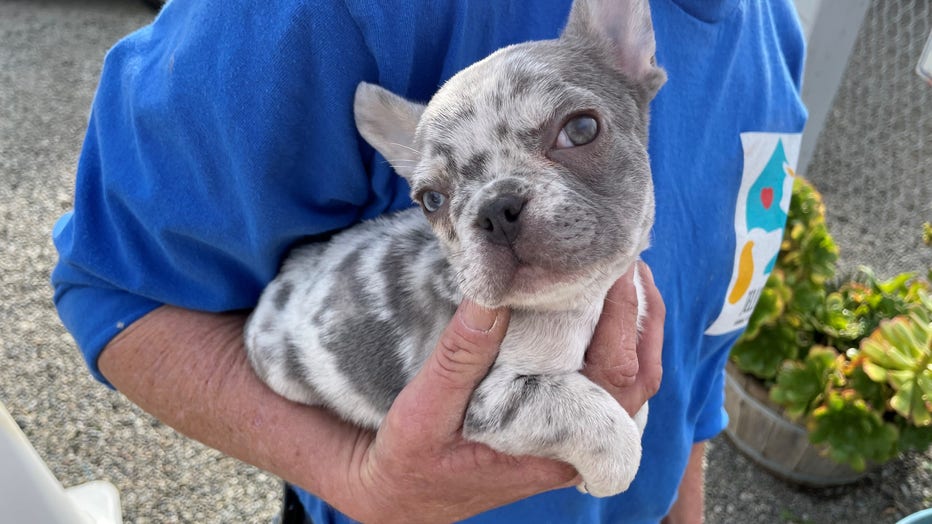 After 12 years of renting the property, Caltrans said in an email to the rescue group obtained by KTVU that "we simply can't shield Jelly's Place from Sacramento (HQ) anymore so we either need to auction it or enter into a long term lease" and that by auctioning "we do run the risk that you could be outbid."
"I had a few sleepless nights worrying about whether we're going to be able to afford that rent or afford whatever it went up to at auction," Bainbridge said.
Caltrans responded to KTVU Thursday with a statement that said, "Caltrans is removing the parcel from the scheduled auction to further explore the lessee's desire to pursue a long-term lease."
That option of a long-term lease would require an appraisal, which could cause a significant increase in rent and an annual 4% increase year after year, according to the email to Jelly's Place.
SEE ALSO: Dog owner arrested for beating pit bull mix in San Pablo; drugs and firearms found
It comes at a time when the shelter is expanding its footprint and making big improvements including brand new kennels and containers to house more dogs.
Bainbridge said Caltrans could raise the rent to more than $7,000 a month, making the property unaffordable.
"That would be bad, very bad," she said. "We've done a lot of amazing things here. My employees are great people and they love the animals."
If the animal rescue closes, it would have to figure out what to do with all the dogs and cats.
"It would be heartbreaking. You get attached to some of the dogs and other animals," Hardin said. "Please just let us stay. I'd love it if they could work something out long term at fair prices."
Jelly's Place said it has a meeting scheduled with Caltrans on Monday to determine possibilities and next steps toward a lease.
Brooks Jarosz is an investigative reporter for KTVU. Email him at  brooks.jarosz@fox.com and follow him on Facebook and Twitter @BrooksKTVU