Santa Rosa: Police arrest homeless man waving knife at drivers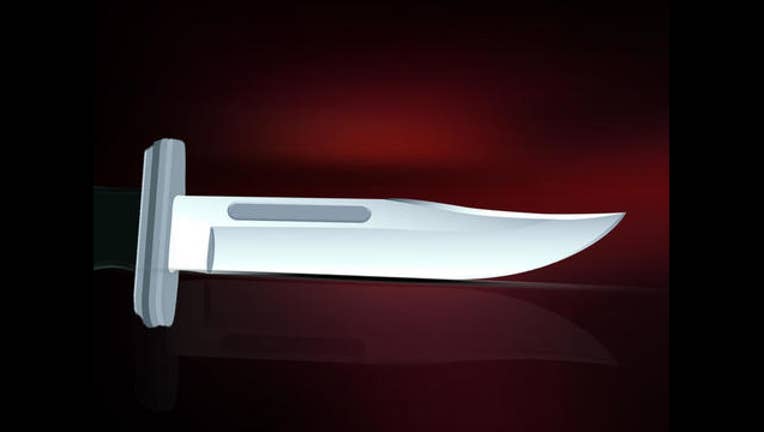 SANTA ROSA (BCN) Police arrested a homeless man who was allegedly waving a knife and making stabbing motions this morning along a busy Santa Rosa street.
At around 10:40 a.m., officers responded to a report of a man armed with a knife, yelling and making threatening motions at passing cars in the 2200 block of Mendocino Avenue, according to police.
As the man was walking along the street, an off-duty Sonoma County sheriff's deputy saw him, alerted police dispatch and began following him on foot, police said.
When the suspect, later identified as 37-year-old David Hogg, saw the officer, Hogg allegedly threw the knife into the street, took his shirt off and discarded the shirt in nearby bushes.
As responding officers approached him, Hogg fled east on Lewis Road but soon stopped and surrendered to police.
Officers recovered the knife, described as a 7 inch long fixed blade knife, according to police.
Hogg was arrested on suspicion of brandishing a knife as well as violating probation.
No one was injured during the incident, police said.