SF Jewish-owned ice cream shop vandalized, fights back with 'three scoops of love'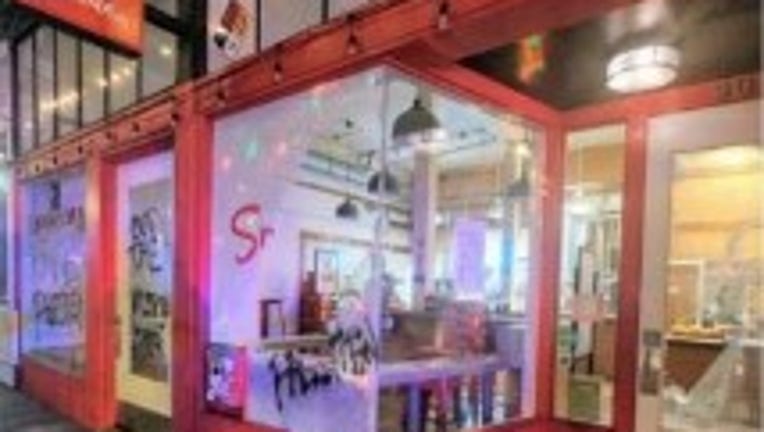 article
SAN FRANCISCO - The owner of an ice cream shop based in San Francisco's Mission District spoke out this week after vandalism forced her to close.
Robyn Sue Fisher's flagship store, Smitten, located on Valencia Street, was badly damaged and plastered with pro-Palestinian grafitti on Oct. 25. The one remaining front window covered in graffiti reading "FREE PALESTIEN," the second word misspelled, according to Mission Local.
Happening just days after Hamas attacks on Israel, Fisher said the vandalism suggested she was targeted because she is Jewish.
San Francisco police told KTVU the alarm was activated at 2:49 p.m. and when they arrived they found windows shattered. They spoke with the victim and determined the "business had been vandalized for unknown reasons."
"When I learned what happened at the store and saw the shattered and graffitied glass, I initially felt only fear and deep sadness," said Fisher on Instagram. "But, the whole reason I created Smitten was to spread joy and harness the spirit of ice cream to be a unifying force in the community."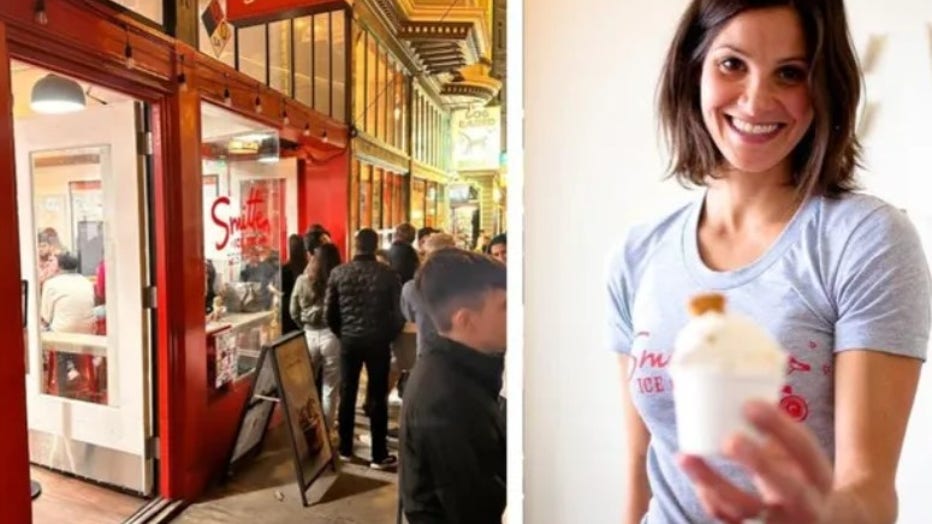 Robyn Fisher founded Smitten 14 years ago, and sold her first scoops out of a wagon in the Mission District. Photo credit: Gofundme
Fisher said she is working to reopen the shop soon, welcoming people back with "three scoops of love."
A Gofundme account created by Rex Salisbury and Allison Salisbury to support Fisher's efforts to reopen has earned nearly $60,000 as of Tuesday.
No arrests have been made in the case, police said.
Anyone with information should call SFPD at 415-575-4444 or text a tip to TIP411.