SF State wrestlers took 'polar plunge' when teammate disappeared
PACIFICA, Calif. - The U.S. Coast Guard called off its search for a man who went missing in the ocean off the coast of Pacifica on Thursday. 
The missing man is a San Francisco State University student, the university acknowledged. 
Friends identified the man as Hamzah Alsaudi, 22, a senior at SF State and a member of their wrestling team. They said they were saddened and shocked. They said the student athlete disappeared on a trip to the beach with two teammates. They said the morning trip entailed what they called a 'polar plunge,' when someone goes into cold water.
They said Alsaudi was swept away by a large wave and was not a strong swimmer.
Calllum Bisping said Alsaudi was a well-loved teammate and friend. 
"Sad, obviously. It hasn't fully set in yet. He was an amazing guy, one of my best friends on the team. Very giving," said Bisping.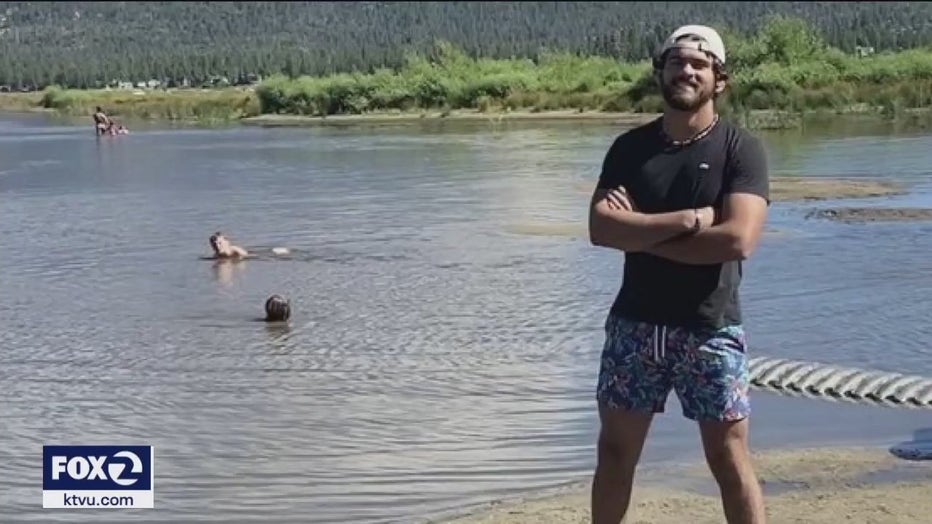 Hamzah Alsaudi went missing in the ocean off the coast of Pacifica.
"I walked up on a terrible scene." Neighbor Diana Compin said she brought flowers to the scene to offer comfort to Alsaudi's loved ones. She said during her morning walk, she came across Alsaudi's two friends right after he went missing. 
They appeared distraught. One of them said they tried to search for Alsaudi and couldn't find him after he was swept out to the ocean. 
"I think he was shaking so bad because of what was going on, not because it was cold," Compin said. "He said I have to call his parents, but, 'I don't want to tell him that he's dead, because I don't know if he is'. This poor kid was just not together."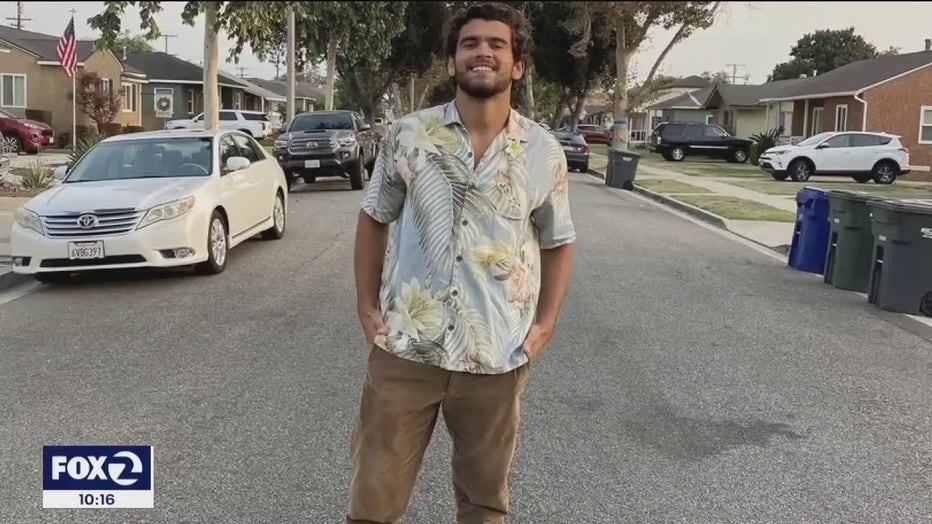 Hamzah Alsaudi went missing in the ocean off the coast of Pacifica.
News spread among teammates and friends. They arrived at the beach, huddling together. Some ventured out into the water. 
"Give him a send-off, celebrate him. Kinda got connection by touching the water," Bisping said. 
The university said Alsaudi was studying political science with a minor in Arab and Muslim ethnicities.
Recent Instagram posts show Alsaudi enjoying times at the beach and in nature.
A sign at Manor Beach on Esplande Avenue prominently displays a warning sign for the recurring rip currents in the area. 
A search for the missing swimmer was conducted in the water and from the air. The Coast Guard does not plan to resume their search in the morning. 
SEE ALSO: Pitbull euthanized after several attacks, including 8-year-old girl in Martinez
Bay City News contributed to this story.