Soberanes fire 60 percent contained, Cold fire 100 percent contained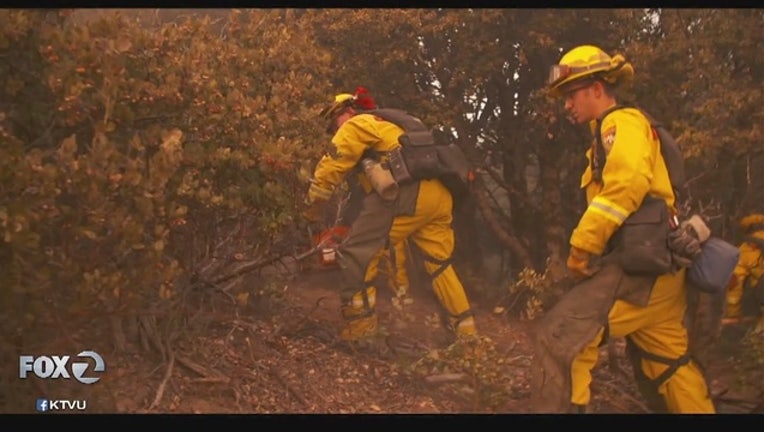 article
MONTEREY CO. (AP) - The Soberanes Fire near Big Sur has burned nearly 72,000 acres and is 60 percent contained as of Saturday morning. In addition, the Cold Fire is 100 percent contained. 
There are nearly 4500 firefighters at the Soberanes Fire and the blaze has destroyed 68 buildings, including 57 homes. An area along Highway One is still under and evacuation order.  Cal Fire officials determined that a campfire was the cause.  The fire broke out on July 22 and has forced hundreds of people and animals to evacuate.
The Cold fire started on August 2 and destroyed two structures. It burned 57,000 acres off of Highway 128 on the southeast flank of Lake Berryessa. The cause of the fire is still under investigation.