Starbucks store in San Francisco's Sunset District files to unionize
SAN FRANCISCO - A San Francisco Starbucks location has filed a petition to unionize. 
The Inner Sunset District store, located at 744 Irving Street, filed with the National Labor Relations Board (NLRB), union representatives announced on Wednesday. 
Starbucks Workers United says this would be the second San Francisco Starbucks location to unionize if the motion is successful. A Castro District Starbucks unionized last year. 
In a joint news release from Starbucks Workers United and Starbucks Workers United San Francisco, union representatives accused the company of union-busting tactics, including threatening workers' access to benefits. The union said stores that have unionized have been targeted by closures and that more than 230 union leaders across the U.S. have been fired from Starbucks stores. 
SEIU Local 1021 posted on this development to their social media. "Together they'll fight for better communication from management, adequate pay and the kind of stable, fair scheduling that will let them get ahead," the post read.  
The union said employees are seeking consistent scheduling.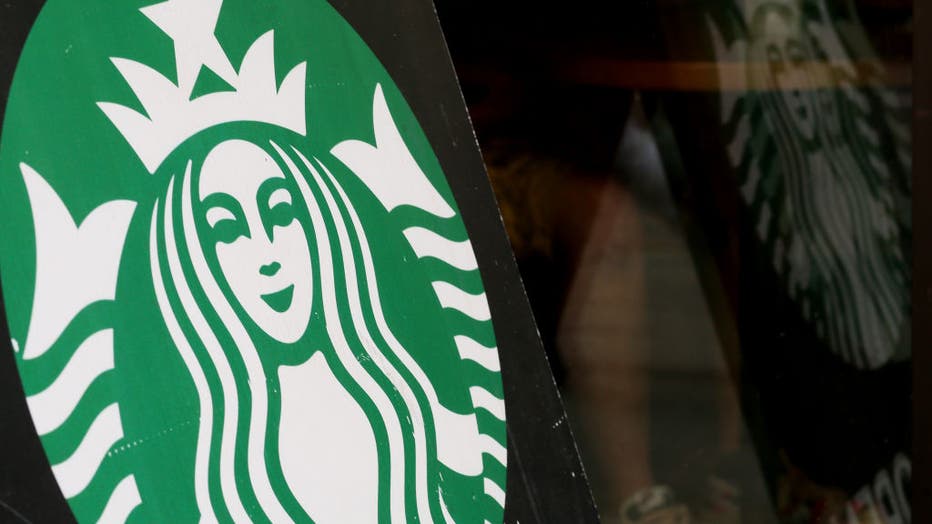 NEW YORK, NEW YORK - SEPTEMBER 3: A Starbucks logo is seen in Times Square on September 3, 2022 in New York City. The Department of Consumer and Worker Protection has sued Starbucks for firing a worker who was part of the effort to unionize workers.
"Economic inequality is at a peak right now, and working people are being forced to fight for the life we deserve," said Atakan Deviren, a barista who has worked at the store for the past year. "We as workers are making all the money for these billion-dollar companies and we're not seeing any of it," Deviren added.   
Deviren said his hours can fluctuate drastically from week to week, making it difficult to make ends meet in a city like San Francisco. "$17 in San Francisco is not a livable wage," he said. 
He mentioned how some employees have families to provide for in areas with high costs of living such as the Bay Area. 
Deviren said this is part of a tactic by Starbucks to maximize profit at the employees' expense. 
The union said NLRB has issued more than 100 complaints against Starbucks, amounting to some 1,600 federal labor law violations. 
A Starbucks spokesperson got back to KTVU on this development. They said they welcome the opportunity for this store's employees to vote in a neutral, secret ballot to make informed decisions regarding union representation. Starbucks said they respect its workers' right to organize, "in lawful union activities without fear or reprisal or retaliation." 
In addition, Starbucks said the average employee wage is $17.50 an hour with no workers in the U.S. earning below $15 an hour. They said they offer eligible hourly workers benefits packages; eligibility depends on the amount of hours the employee works. The company said employee schedules are published consistently and in advance. They also said the schedules reflect the needs of each store. 
Since December 2021, more than 330 U.S. Starbucks stores have unionized, union representatives said. 
The next step is for a vote to be held, which NLRB will oversee. Deviren said NLRB will get back to the store next week some time to clarify the timeline of when the vote will take place. 
It is not certain the store's employees will vote to unionize, but Deviren said he's confident his co-workers will go in that direction. Deviren said 80% of baristas at this location have signed union cards. He's looking forward to accessing the collective power a union can offer. 
We will keep you updated on the latest developments.