Sunnyvale's first homicide victim of 2017 identified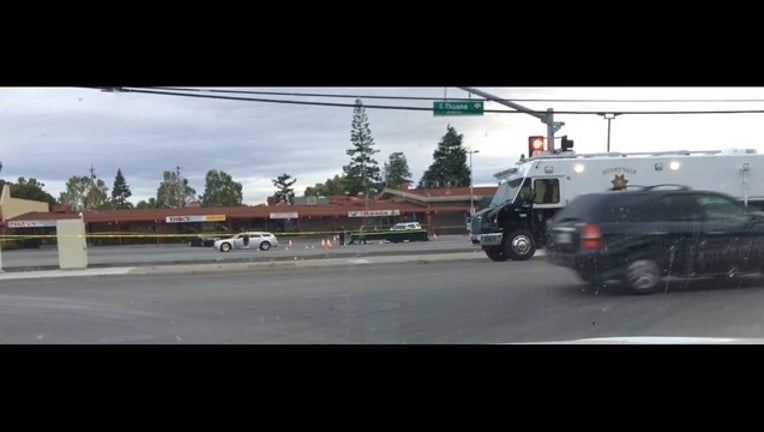 SUNNUVALE, Calif. (BCN) -  A 21-year-old man who was shot and killed in Sunnyvale Thursday has been identified as Edu Veliz-Salgado, according to public safety officials.
Veliz-Salgado and another man were found with gunshot wounds in the parking lot of Fair Oaks Plaza, a strip mall on East Duane Avenue, after officers were dispatched to the area at about 2 a.m. Veliz-Salgado was pronounced dead at the scene and the other victim, a 24-year-old man, was taken to the hospital, according to Sunnyvale public safety officials.
The second man is in critical condition but is expected to survive.
Some sort of altercation involving one or more people may have led to the shooting, according to public safety officials. 
Officers have not yet arrested a suspect and are looking for possible witnesses.
The shooting resulted in the city's first homicide of the year, according to public safety officials.
 Anyone with information is asked to call Sunnyvale public safety officials at (408) 730-7110.