Super sized-traffic jams around Bay Area on Saturday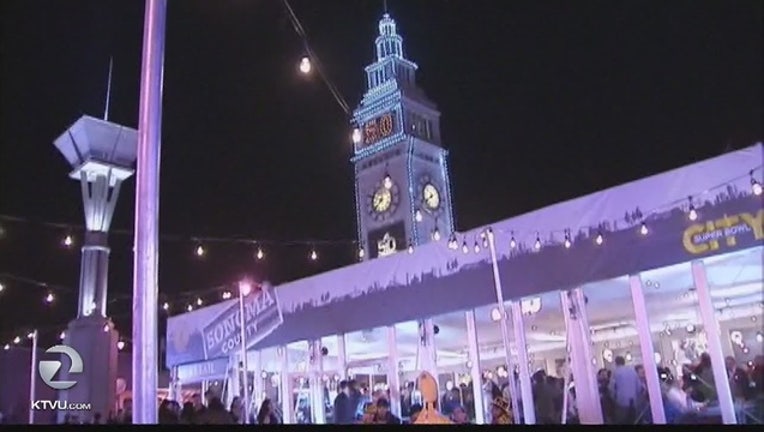 SAN FRANCISCO (KTVU) - Expect super sized-traffic jams around the Bay Area Saturday, and in particular, downtown San Francisco.
The largest crowds will be at Super Bowl City along the Embarcadero.
The day will be capped off with a free concert by Grammy award winner, Alicia Keys.
Police briefly shut down the area Friday night because of the huge crowd.
Many came for the fireworks and concerts by the pop band, One Republic, and entertainer, Pharrell.
Denver Broncos and Carolina Panthers fans are also starting to show up ahead of Sunday's game.
"It's been really crazy for the entire week," said Emily Boyd, Denver Broncos fan. "Everything, everywhere around the city has been Super Bowl, Super Bowl, Super Bowl... which is awesome when it's your team."
"This is absolutely amazing and we're just getting started." said David Leipziger, Carolina Panthers fan.
If you are headed to the area on Saturday, you are encouraged to take public transit.
BART predicts that on Saturday, it could break its single day ridership record of 568,061, which was set on October 31, 2012.
Events that day included the Giants second World Series Victory Parade, and Halloween festivities.
Other events on Saturday in the Bay Area, include concerts by Metallica and the Red Hot Chili Peppers in San Francisco, an afternoon concert at the Oakland Coliseum, the Warriors play the Houston Rockets at Oracle Arena at 6 p.m., and Cal-Stanford men's basketball game in Berkeley.