Suspect 'on quest' to kill officers arraigned, charged with 4 counts of attempted murder
SAN JOSE, Calif. - A suspect who allegedly targeted police officers to kill was arraigned in court on Wednesday and charged with four counts of attempted murder in San Jose, officials said. 
Santa Clara County District Attorney Jeff Rosen said at a press conference that Luis Cantu attempted to murder the officers he came across during what was first at a traffic stop and then at his own home hours later when officers tried to arrest him. In the shooting, he injured at least one.
The gun used is believed to be a ghost gun, officials said.
Rosen said that the suspect used multiple aliases; he is currently booked under Luis Alberto Cantu and said that was his name when he was taken in. It's not confirmed whether Luis Alberto Cantu is his real name. Cantu has previously used the name "Noe Orlando Mendoza."
Rosen confirmed that Cantu was not a U.S. citizen and was living in Arizona before moving to San Jose. He did not provide Cantu's possible nationality or whether he is undocumented. Rosen did say his multiple aliases and immigration are currently not relevant to the case or his charges.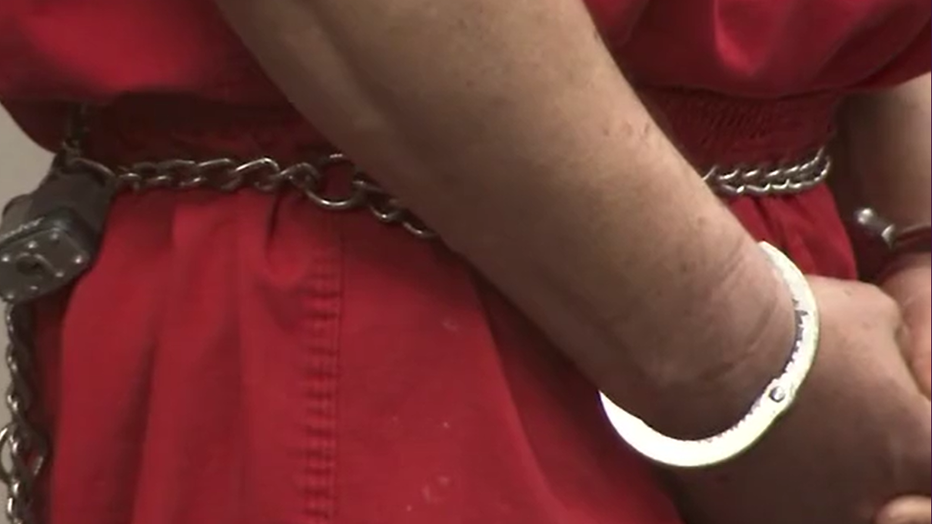 Luis Cantu, aka Noe Alberto Mendoza.
He remains in the Main Jail-North without bail. His plea date is scheduled on April 4.
"Anyone who tries to kill police officers will not hesitate to try to kill anyone else," Rosen said during the press conference. 
He said the officers involved acted "heroically" and that "officers put their lives on the line for the rest of us." 
Cantu faces a life sentence if convicted of attempted murder and "inflicting serious injury." Rosen said the charges come after determining he knew what he was doing, and it was all intentional and premeditated.
PREVIOUS COVERAGE: Suspect accused of shooting San Jose officer was on 'quest' to kill police, chief says
Rosen did not provide the current condition of the officer that was struck but said all four officers involved were "safe."
Cantu was pulled over after allegedly driving "erratically" on Story and King Roads by two officers around 10:30 p.m. Saturday. Almost immediately, Cantu began shooting at the officers. 
Rosen said the officers involved at the first location were a relatively new officer and a training officer. 
Cantu struck their patrol car several times and was trying to kill based on the location of the bullet holes, Rosen said. Neither officer was hit.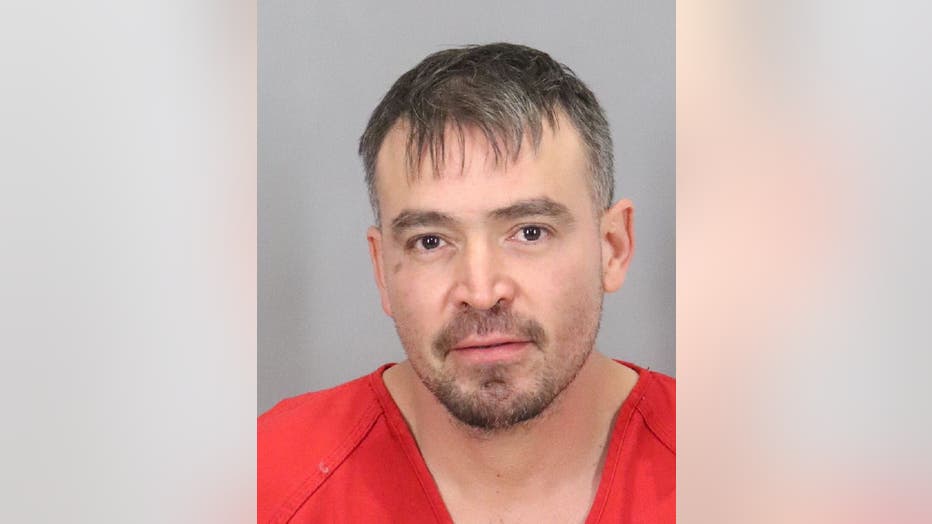 Noe Orlando Mendoza is accused of shooting a San Jose police officer.  (KTVU FOX 2)
Officers fired back and Cantu fled. He was tracked to his home located on Sinbad Avenue and Bambi Lane hours later. Two additional officers with a SWAT-like team joined in on the arrest. 
SEE ALSO: 3 dead, 1 hospitalized in suspected fentanyl overdose in Gilroy: Sheriff
Cantu began to shoot at the officers from his backyard. One of the new officers to the scene was struck in both his hip and chest. Rosen said the officer was wearing a bulletproof vest, protecting him from further injury.
Upon his arrest, Rosen said Cantu asked if he killed any police officers. The city's police chief said earlier that Cantu was on a "quest" to kill officers. Rosen said that while it's unclear if he targeted these specific officers, he was "looking" for some and following them around.
There are currently no other suspects.